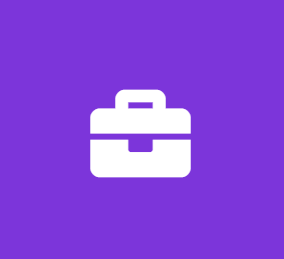 Marketing and Social Media Intern
MarkeME Video Production
Marketing Internship
This is an intern (no pay) position for an Ai Gamification company. Once the 3 month internship period has successfully been completed, candidates have the potential to become full time employees.
The responsibilities include:
Social media strategy generation, content ideation, content generation, strategy implementation, ad management, progress reporting and optimization, reporting to the CMO.
Job Types: Part-time, Internship
Salary: $15.00 to $25.00 /hour
Experience:
social media: 1 year (Preferred)
office: 1 year (Preferred)
social media marketing: 1 year (Preferred)
digital marketing: 1 year (Preferred)
marketing: 1 year (Preferred)
Work Location:
Hours per week:
This Job Is:
A job for which military experienced candidates are encouraged to apply
Open to applicants under 18 years old, provided it is legally allowed for the job and location
Open to applicants who do not have a high school diploma/GED
A "Fair Chance" job (you or the employer follow Fair Chance hiring practices when performing background checks - learn more at https://start.indeed.com/fair-chance)
A good fit for applicants with gaps in their resume, or who have been out of the workforce for the past 6 months or more
A good job for someone just entering the workforce or returning to the workforce with limited experience and education
A job for which all ages, including older job seekers, are encouraged to apply
Open to applicants who do not have a college diploma
A job for which people with disabilities are encouraged to apply
Schedule: