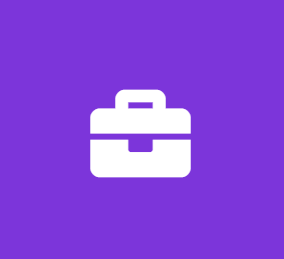 Jr. Assoc. Software Developer Intern
National Rural Electric Cooperative Association (NRECA)
Software Engineer Internship
Job Description
The National Rural Electric Cooperative Association (NRECA), with offices in Arlington, VA and Lincoln, NE is the trade association for over 900 consumer-owned electric cooperatives serving more than 42 million people. NRECA is committed to harnessing the strength of America's electric cooperatives into a single powerful voice. NRECA has won the following awards over the past few years:
Top Workplace by the Washington Post
100 Best Places to Work - ComputerWorld Magazine
50 Best Places to Work - The Washingtonian
CARE Award Recipient - Recognizing organizations that promote a positive work-life balance
Best Place to Work Award Recipient - Lincoln, NE
Gold Well Workplace - Wellness Councils of America
State of NE Governor's Wellness Award - Grower Level
At NRECA, we work with people who are leaders in their fields. They are down-to-earth, hardworking professionals committed to helping our members serve their communities. Our work is interesting, constantly evolving, and requires new skills to meet the evolving needs of a dynamic industry. In this collegial, inclusive work environment, united around the compelling purpose and history of electric cooperatives, we thrive. And topping it off, NRECA cares about each person's overall well-being, encouraging health, financial security, and a sustainable work/life balance. EEO/AA- M/F/Disability/Protected Veteran Status/Genetic Data
Summary
Jr. Assoc. Software Developer Intern INT

IT Association Applications Development and Support work group seeks a summer intern to assist with writing unit and integration tests, upgrading software stack, and front-end development of custom applications. Intern will review/triage internal business unit requests, document requests, and help assure quality of completed requests before releasing back to internal business partners.
Develop line of business custom application with Angular and .NET/.NET Core. Participate/support application migration to AWS.
Requirements and Qualifications

Preferred Degree Program - Computer Science or Computer Engineering

Programming skills can include:
JavaScript
Java
Angular and/or AngularJS
Node/NPM
Basic familiarity with command-line tools
.NET
AWS experience highly preferred.
Minimum 3.0 GPA
Mandatory Start Date: May 18th
Available May 18 - August 7th
Must be able to provide to letters of recommendations should you be chosen for the internship program
Pay rate $18.50