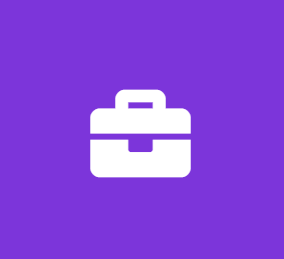 Software System Support Engineer - December 2019 Grad
Amazon Robotics LLC
Software Engineer Full Time
Bachelor's degree or higher in Computer Science/Engineering or equivalent
Strong problem-solving and analytical skills
Excellent interpersonal and customer-facing skills, with the ability to competently discuss complex technical issues with software, operations, and leadership teams
Ability to manage multiple high-priority tasks simultaneously
Knowledge and/or working experience with Relational Database Management Systems (MySQL, Oracle)
Knowledge and/or working experience with Linux (RHEL, Ubuntu)
Demonstrable software development experience utilizing a high-level programming language (Java, C++)
Software System Support Engineer - Amazon Robotics - 2019 December Graduates
Locations: North Reading, MA; Westborough, MA; and Boston, MA
Are you inspired by invention? Is problem solving through teamwork in your DNA? Do you like the idea of seeing how your work impacts the bigger picture? Answer yes to any of these and you'll fit right in here at Amazon Robotics. We are a smart team of doers that work passionately to apply cutting edge advances in robotics and software to solve real-world challenges that will transform our customers' experiences in ways we can't even image yet. We invent new improvements every day. We are Amazon Robotics and we will give you the tools and support you need to invent with us in ways that are rewarding, fulfilling and fun.
Amazon Robotics is seeking exceptional candidates for our Boston location, who possess a blend of technical and customer-facing skills to successfully support the Amazon Mobile-Robotic Fulfillment Systems solution. This job will require a unique combination of flexibility, troubleshooting, creativity, leadership skills and drive. As part of this highly visible team candidates have the opportunity to work cross-functionally with multiple international teams within Amazon to contribute to the continuous innovation of the Mobile-Robotic Fulfillment System.
A successful candidate will have a consulting aptitude, strong ownership, passion and love for software and operational troubleshooting, customer-facing skills, and a desire to work within an elite group at the leading edge of Amazon's Mobile-Robotic Fulfillment System operations.
This position will cover a Wednesday - Saturday, 2pm - 12am shift.
Job Responsibilities
Collaborate with Software, Hardware and System Performance Engineering teams to problem-solve critical software production issues
Work with Fulfillment Center (FC) Operations team to provide technical guidance and troubleshoot operational challenges
Develop training documentation and mentor other team members
Driving the development of automation tools to reduce failures and manual task execution, therefore improving overall application performance and availability
Have the ability to resolve critical incidents/problems and fluently applies escalation and notification procedures to leadership
Document specific techniques for incident/problem resolution that will enable proactive system management
Own and drive Root Case Analysis (RCA) on complex system issues
Previous internship experience
Unix/Python Shell Scripting skills
Experience with hardware and solutions troubleshooting
Knowledge and/or working experience with networking and Product IT management
An understanding of AWS or other cloud technologies
Amazon is an Equal Opportunity Employer – Minority / Women / Disability / Veteran / Gender Identity / Sexual Orientation / Age.