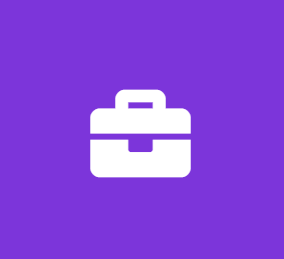 Entry Level Software Developer (JAVA)
Cogent Infotech
Software Engineer Full Time
Job Summary
Job Summary
Job Title : Java Developer – Recent Graduates are welcome
Job Location : Pittsburgh, PA / Nationwide
Job Type : Full Time
Working Hours: 8 hrs/day
Work Authorization: US Citizens/ Canadian Citizens/ Mexican Citizens/ Permanent Residents/ OPT
Job Description:
SKILLS REQUIRED
Masters from an accredited US university in IS, CS or related disciplines and/or
Bachelor's in engineering from US or an accredited foreign university
Basic fundamentals in software engineering
Relevant internships or project experience demonstrating programming experience
Good written and spoken communication skills
Team player, self-starter and passion for programming
Knowledge of Object-Oriented Programming and/or languages (Java, C/C++)
RESPONSIBILITIES
In the first year of employment you may:
Technical training/cross-training at no cost
Complete Java/J2EE training and become Oracle Certified Java Programmer (OCJP)
As a Software Developer work on challenging projects for Fortune 500 clients
Develop into a Lead Programmer/Architect role
*
LOCATION
Induction/Technical Training - Pittsburgh, PA
Project Deployment – Nationwide, USA
*
MARKETING
Big Team with 60+ Recruiters who work with active client positions.
Project in Quick Turn Around Time within 2 weeks.
We have successfully delivered 150+ Candidates in last year.
Work on challenging projects for Fortune 500 clients
Multi-year projects, challenging assignments
*
COMPENSATION
Industry best salaries, benefits, performance bonuses, profit sharing, relocation allowance.
(Bachelors: $55k/annum with annual appraisal and benefits (depend on Experience) Negotiable.)
VISA SPONSORSHIP
Full visa sponsorship (H1, Green card)
Job Type: Full-time
Salary: $50,000.00 to $60,000.00 /year
Application QuestionsYou have requested that Indeed ask candidates the following questions:
How many years of Java experience do you have?
What is the highest level of education you have completed?
Are you able to work in Pittsburgh, PA?
Do you speak English?
Are you authorized to work in the following country: United States?
When will you be available to start this job?
When are you available for an interview or phone screen? Please list 2-3 dates and times or ranges of times.
Job Type: Full-time
Salary: $50,000.00 to $60,000.00 /year
Experience:
C++: 1 year (Preferred)
Java: 1 year (Preferred)
Education:
Location:
Pittsburgh, PA (Required)
Work authorization:
Additional Compensation:
Work Location:
Benefits:
Health insurance
Dental insurance
Vision insurance
Retirement plan
Paid time off
Relocation assistance
Other
Visa Sponsorship Potentially Available:
Yes: H-1B work authorization
Yes: Immigrant visa sponsorship (e.g., green card sponsorship)
This Job Is Ideal for Someone Who Is:
Achievement-oriented -- enjoys taking on challenges, even if they might fail