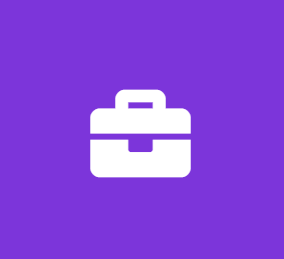 Summer Intern-Human Resources
Komatsu
Business Internship
Komatsu is an indispensable partner to the construction, mining, industrial and forestry industries that maximizes value for customers through innovative solutions. With a full line of products supported by our advanced IoT technologies, regional distribution channels and a global service network, we help customers safely and sustainably optimize their operations. Our Komatsu, P&H, Joy, Montabert, Modular Mining Systems, Hensley Industries, NTC and Gigaphoton equipment and services are used to extract fundamental minerals and develop modern infrastructure.
Job Overview
Our Human Resources Intern will serve as an integral part of the Human Resources Team and will gain well-rounded experience in recruiting and onboarding, compensation, employee relations and employee development. Our HR team encourages innovation, teamwork and empowerment to achieve success.
Responsibilities
Plays an active role in recruiting and hiring salaried and hourly employees. This includes posting and managing new roles via our applicant tracking system, coordinating interviews, coordinating onboarding activities and/or orientation.
Works with business leaders, HR Team and Compensation department to determine appropriate and fair salary administration.
Coordinates the Summer Intern Program. This includes scheduling orientation sessions, scheduling end of summer report presentations and planning the intern appreciation event.
Coordinates various social responsibility community service opportunities for employees, such as run/walk events.
Shadow and participate in union grievance meetings and other union relations.
Our world is unpredictable-other exciting HR projects will also come up!
Education / Qualification
Enrolled in an accredited Bachelor's Degree program in Human Resources or related field. At least Junior status is preferred.
Available for work approximately 40 hours per week in the summer months
Excellent time management skills and the ability to multi-task and be flexible
Excellent written and oral communication skills as well as a strong customer service approach
Ability to maintain a high level of confidentiality-always
Competent in MS Office, specifically Excel, Word and Outlook

We are an equal opportunity employer. All qualified applicants will receive consideration for employment without regard to race, color, religion, sex, sexual orientation, gender identity, national origin, disability or veteran status.