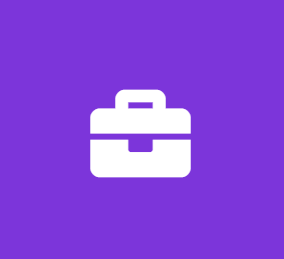 Application Developer - Junior 72241
NTT DATA Services
Software Engineer Full Time
NTT DATA Services currently seeks a Application Developer - Junior to join our team in Ft. Knox, Kentucky (US-KY), United States (US).
This position is a senior level Application, API and Web Services Developer supporting the office of the Chief Information Officer (CIO) for a DoD Human Resources (HR) customer. The NTT Data team will support all facets of the CIO program, including enterprise technology, systems integration, governance, architecture and engineering services as well as Application Development and Enterprise Project Management to further the goal of meeting the vision of the Army Chief Information Officer-G6 (CIO-G6) of a secure, standard based environment. The successful candidate will be involved in implementing and supporting projects and enterprise releases for middleware business services. The position will be part of the development team working in several enterprise critical applications. The role involves design & development of web services which interact with multiple back end systems and client applications. He/she will work with other SMEs, architects, analysts and other project team members and participate in all phases of the SDLC including documentation, code reviews, research and support.
The successful candidate will possess the following:
Bachelor's degree with 5+ years of application development and implementation experience
5+ years of Java experience.
2+ years of development and implementation experience with applications, databases, or a combination of both.
Currently active Secret clearance.
Experience in IT systems engineering and integration of enterprise IT solutions supporting enterprise level missions.
Working understanding of Service Oriented Architecture (SOA).
Excellent written and oral communication skills.
Security+ CE Certification.
Computing Environment Certification in Java or Linux.
Job Type: Full-time
Salary: $80,000.00 /hour
Application Question:
Do you currently possess an ACTIVE security clearance? If yes, please state your current clearance level and your last periodic re-investigation date.
Work Location:
Benefits:
Health insurance
Dental insurance
Vision insurance
Retirement plan
This Company Describes Its Culture as:
Detail-oriented -- quality and precision-focused
Stable -- traditional, stable, strong processes
Team-oriented -- cooperative and collaborative