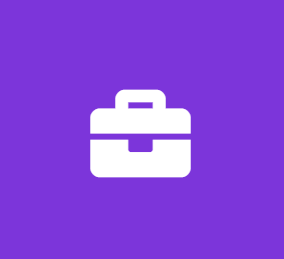 Digital Marketing Manager / Intern
Landscape Direct
Marketing Internship
Landscape Direct is a 38 yr. company. Our company is weak in social media marketing and we need to develop better communication with our 5000 plus client base.
Our Landscape Supply Center has both Hard good items and Soft good items ( living plant material )
To be successful in this role, you should have hands-on experience with web analytics tools and be able to turn creative ideas into effective advertising projects.
Ultimately, you will help us build and maintain a strong and consistent brand through a wide range of online and offline marketing channels.
Skills & Responsibilities
The Skill set we are looking forward to filling is;
Updating our catalog - currently published in Page Maker, we wish to republish in MS publisher and or Word Press
Updating our catalog - currently published in Page Maker, we wish to republish in MS publisher and or Word Press
Weekly Web content updates
Weekly / Daily Social Media posts and response
Monthly / Bi-weekly Constant Contact marketing
Deploy successful marketing campaigns and own their implementation
Produce valuable and engaging content for our website and blog that attracts our target groups
Prepare and monitor the marketing budget on a quarterly and annual basis and allocate funds wisely
Oversee and approve marketing material, from website banners to hard copy brochures and case studies
Analyze consumer behavior and adjust email and advertising campaigns accordingly
Solid knowledge of website analytics tools (e.g., Google Analytics, NetInsight, Omniture, WebTrends)
Experience in setting up and optimizing Google Adwords campaigns
You will be engaged with our Web site developer for direction and office staff for support
You will need to have ability to excite our clients with photos and descriptions of product
General or experience understanding of Landscape Products and usage will be very helpful
Job Types: Full-time, Part-time, Temporary
Salary: $13.50 to $15.00 /hour
Experience:
Marketing: 2 years (Required)
Education:
High school or equivalent (Preferred)
Additional Compensation:
Work Location:
Benefits:
Flexible schedule
Professional development assistance
Typical start time:
Typical end time:
This Job Is:
A job for which military experienced candidates are encouraged to apply
Open to applicants under 18 years old, provided it is legally allowed for the job and location
Open to applicants who do not have a high school diploma/GED
A good fit for applicants with gaps in their resume, or who have been out of the workforce for the past 6 months or more
A good job for someone just entering the workforce or returning to the workforce with limited experience and education
A job for which all ages, including older job seekers, are encouraged to apply
Open to applicants who do not have a college diploma
A job for which people with disabilities are encouraged to apply
Schedule:
Monday to Friday
Day shift
Night shift