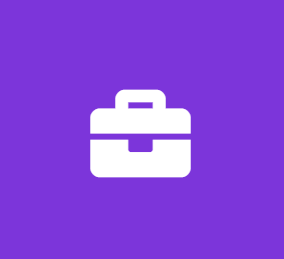 Entry Level or Intern - Finance and Business Control - PTNA-CC - Rock Hill, SC
Power Technique North America LLC
Business Internship
The Role

If you are a rising junior or senior in an undergraduate or graduate program at an accredited college or university? Are you majoring in Accounting, Finance or similar? If you answered yes, this internship is for you!
Atlas Copco Power Technique North America is seeking an undergraduate student to participate in a PAID internship during Summer, 2020. This position will report to the Business Control and will be working on various projects related to financial analysis and reporting.
The selected candidate will join the Accounting and Finance team and will work on various projects and assignments including but not limited to:
- Preparing monthly financial reporting for our recently acquired Company - Mid South Engine
In collaboration with the Business Controller, implementing a new ERP system for Mid South [Microsoft Dynamics Navision]
What you can expect from us?
Applicants must be a rising junior or senior undergraduate level student, or master's level student enrolled on a full-time basis in an accredited college or university.
Applicants must be majoring in Accounting, Finance, or similar
Applicants must be able to provide their own housing in the Rock Hill, SC area for the 10 weeks of the program.
Applicants must have a minimum GPA of 3.0.
Applicants must be available to work 40 hours per week for the 10 weeks of the Summer Internship program - starting on June 1st and continuing until August 7th.
What we expect of you?
Experience gained through a previous relevant internship is preferred, but not required.
Experience related to accounting and/or financial management.
Experience with Excel and/or SAP is a plus.
We add value wherever we do business
The Atlas Copco Group serves customers through innovative compressors, vacuum solutions, generators, pumps, power tools and assembly systems. We are a global and diverse Group of many strong brands and around 34 000 employees representing different cultures in more than 180 countries. We have a wide range of positions so whatever your interests or area of expertise, we offer interesting challenges and the opportunity to grow.
Passionate people create exceptional things. We believe in challenging the status quo, always looking for a better way. Our leading edge technology enables us to innovate for a sustainable future. We believe that people make it happen and with us you are empowered to act. Your ideas can make a real difference and contribute to the quality of life for people everywhere.