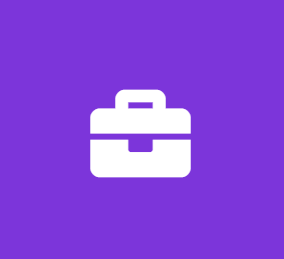 Software Automation Intern
Trader Interactive
Software Engineer Internship
Trader Interactive is hiring a Software Automation Intern.
Trader is looking for an inquisitive engineer to review how separate systems that do not interact could begin to share information or reduce staff workload. You will have the opportunity to review how existing staff use different administrative tools or systems and then plan and implement a software solution that ties those elements together. The role will have you working primarily in PHP, MongoDB, MariaDB, NodeJS with some very basic UI work using HTML and CSS. With additional skills in AI model training, this role could extend into additional automation using image recognition technologies.
Primary Responsibilities:
Review & analyze web enabled software systems for ability to interact with external processes.
Document, plan, and build recommended solutions.
Review how current staff are using the separate systems and understand how automating separate tasks will reduce manual work.
Basic Qualifications:
College student in Computer Science or Business Information Systems type of degree programs.
3 to 4 years in degree program.
Optional completed degree.
Basic understanding of web-software server-browser relationships.
Basic Understanding of web API interactions.
Some experience with PHP or similar programming language.
Some experience with MongoDB or similar no-SQL databases.
Some experience with SQL-based databases like MariaDB.
Preferred Qualifications:
Experience using Artificial Intelligence models like Rekognition, Sagemaker.
About Trader Interactive
Here at Trader Interactive, we pride ourselves on the size and quality of audience that we deliver to our customers, a fun and collaborative work environment and a unified company vision we call ONE TEAM ONE DREAM. We are a team of driven professionals with passion for our work and an infectious team spirit. Our expertise in digital has made us the leading online marketplace and marketing solutions provider in the categories we serve. Our talented team consists of over 350 employees who run 11 unique businesses from our home office in Norfolk, VA.
We run the world's biggest marketplaces for lifestyle vehicles (RV, motorcycles, ATV, Snowmobiles) and commercial equipment. Some of our sites include RVTrader, CycleTrader, CommercialTruckTrader and EquipmentTrader. Collectively, we reach millions of consumers, power thousands of dealer websites, and offer smart tools to assist dealers in more effectively running their businesses and serving their customers.
Trader proudly support a diverse workforce, and we encourage candidates from underrepresented groups to apply. Trader is an equal opportunity employer where hiring is based entirely on business needs, job requirements, and individual merit.