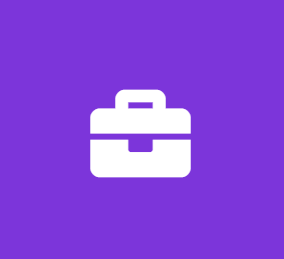 Part-Time Administrative Assistant Intern
Fundamental Foundations Counseling Center, PLLC
Customer Support Internship
Do you want to make a difference?
Earn while you learn about the Mental Health Industry
Great opportunity for future Mental Health Professionals and Support Staff
We are looking for a Part-Time Administrative Assistant Intern who enjoys learning, working with a team, is highly motivated and is great at paying attention to details. You will be asked to assist with a variety of tasks in order to help with the functioning and flow of our practice. You will answer incoming client inquiries, help clients to verify their insurance benefits, index demographic information, and records, handle the processing of incoming payments, learn about medical billing processes and more.
Through the internship process, you will gain meaningful, real‐world experience. Over a 15-week period, you can expect to develop confidence and marketable skills by engaging in or assisting with many of the following activities
Administrative/ Office Operations:
Public Relations
Billing Processes
Clinical Observations
Our program's curriculum will guide your internship process through Self-Assessment, Occupational Exploration, Training, Core Competencies relative to the Mental Health/Medical field and related business operations
Qualifications:
To be considered for this position you must:
Maintain an overall GPA of 3.4 or higher;
Major in psychology, sociology, social work, human resource services, business administration, finance or related field.
Have an interest in working in the medical or mental health field
Be a junior, senior in college, or recent graduate from a college
Applicants are responsible for transportation to and from the internship experience
Applicants are responsible for their own housing and living expenses.
Education:
Must be an enrolled Junior or Senior in college or have earned an Associates or Bachelors Degree (Required)
Working days (Part-Time):
Monday (3pm-5pm)
Tuesday (3pm-5pm)
Wednesday (3pm-5pm)
Thursday (3pm-5pm)
Friday (9am-5pm)
Benefits offered:
Student-friendly work schedules
Workplace perks such as food/coffee
Mentorship
On the Job Training
Experience in a private practice setting
Employee
Interns
Internship Compensation: This is a paid internship, and the working hours are 15-20 hours per week during the 4 month/semester internship period.
Job Types: Part-time, Internship
Salary: $10.00 to $13.00 /hour
Experience:
Office: 1 year (Preferred)
Education:
Location:
Work Location:
Benefits:
Professional development assistance
Internship Compensation:
This Job Is:
A good job for someone just entering the workforce or returning to the workforce with limited experience and education
Open to applicants who do not have a college diploma
Schedule: