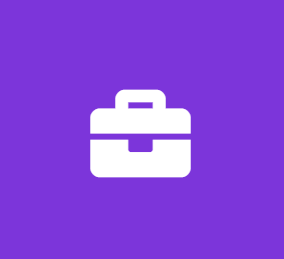 Entry-Level Full-Stack Web Developer
Relyon Solutions, LLC
Software Engineer Full Time
This position is available starting immediately. Experience in related fields or technologies will be considered, as will any evidence of knowledge and capability. Bonus points for experience and familiarity with: PHP, MySQL, Wordpress, XHTML, CSS, Javascript, jQuery, Knockout, Syncfusion, Kendo, C#, MSSQL, IIS, Windows Server, Responsive Web-Design, DNS, etc.
Must have: You must be able to pass a background check to become a privileged user of government computer systems due to cybersecurity requirements.
Small Company: Large, quiet office with private kitchenette and bathroom in secure building. Free parking pass. Compensation is based on proven experience.
Note: There is an expectation that you can move down your task list on your own without constant in-person guidance. Many days you may be physically working by yourself (see remote/flex-time note below.) You must be a self-starter and must be responsible about your work and able to communicate effectively via digital means.
At a minimum, the position requires someone comfortable with the workings of the web and modern internet technologies with a passion to learn the skills needed. Those who already have some demonstratable programming, design, development, administration or other skills will be compensated accordingly.
This job has some remote work and flex-time offerings; however, the position requires the employee to show up at the Relyon office in Old Colorado City on any day as scheduled by management.
This position schedules for a minimum of 14 hours and a maximum of 28 hours per week, normally during regular office hours 9-5 M-F. The employee will receive a schedule of required in-person working hours and remote/flexible hours via email by midnight each Saturday with the schedule for the following week. Hours (in-person or remote) must be completed in the same day(s) as scheduled.
Job Type: Part-time
Salary: $12.00 to $24.00 /hour
Experience:
software development: 1 year (Preferred)
Work Location:
Benefits:
Health insurance
Dental insurance
Vision insurance
Typical start time:
Typical end time:
Visa Sponsorship Potentially Available:
No: Not providing sponsorship for this job
This Job Is:
A job for which all ages, including older job seekers, are encouraged to apply
Open to applicants who do not have a college diploma