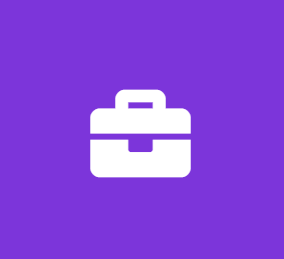 Business Associate / Intern (10 weeks)
Accounting & Tax
Business Internship
This is a business assistant/analyst role in a local small business. We are seeking to hire an individual to help us for the next 10 weeks. Experience/education in the accounting field is preferred, however, not required. Overall, we are looking for someone with strong interpersonal skills that can effectively communicate and work well on their feet in a business environment.
Required qualifications--
Strong interpersonal skills
Highly organized
Familiarity with computers
Experience in Microsoft Excel, Word
Preferred qualifications--
Accounting education/experience
Familiarity with Quickbooks
Students-- we are happy to assist you in adding your experience here to your resume and can work to help you gain insight into areas of your interest during the 10 weeks. We would prefer 40 hours per week but can make some accommodations to work with your school schedule.
Job Type: Full-time
Salary: $9.00 to $11.00 /hour
Pay may depend on skills and/or qualifications
Education:
High school or equivalent (Preferred)
Work Location:
Benefits:
Typical start time:
Typical end time:
This Job Is:
A job for which military experienced candidates are encouraged to apply
A good fit for applicants with gaps in their resume, or who have been out of the workforce for the past 6 months or more
A good job for someone just entering the workforce or returning to the workforce with limited experience and education
A job for which all ages, including older job seekers, are encouraged to apply
Schedule: