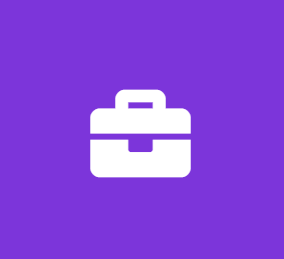 Zoot Attribute Developer Internship
Zoot Enterprises, Inc.
Software Engineer Internship
Zoot Enterprises, Inc. is now accepting applications for Attribute Developer Interns. This internship will work with Microservices Team Tech Leads and QAs to build, test, and audit credit attributes from a set group of requirements to consist of ~1500 credit attributes for Zoot's WebRules tool.
The internship will involve approximately 10 hours of work per week (generally between 8-5, Monday through Friday) at Zoot's Headquarters in Bozeman, MT and moving to 40 hours per week in the summer. The internship will begin immediately following the selection of candidates.
Education, Experience, & Training
Pursuing a degree in Financial Engineering, Computer Science, Computer Engineering, Software Engineering, Industrial and Management Systems Engineering, Business and Information Technology or a similar technical degree.
Must have the ability to communicate well with various roles across the business.
Must have a solid attention to detail and accuracy focused mindset.
Must demonstrate an eagerness to learn in an established professional environment.
Strong written and verbal communication skills.
Ability to listen and translate information into meaningful data.
Ability to question information appropriately to determine applicability to situation.
Physical Requirements
This position must be able to sit at a computer work station for extended periods of time and navigate around an office setting.

For over 25 years, Zoot Enterprises has been a global provider of advanced origination, acquisition, and decision management solutions. Our customer-centric tools and services enable Zoot's clients to add value and differentiation, while providing nimble, scalable solutions for specific business objectives.
A leader in the fintech industry, Zoot provides a cloud based secure processing environment that delivers millisecond real-time decisions, accessing hundreds of cutting edge data sources to help reduce risk and increase conversions.
Zoot Enterprises, Inc. is an Equal Opportunity Employer, and as such, affirms the right of every person to participate in all aspects of employment without regard to race, religion, color, national origin, citizenship, sex, sexual orientation, gender identity, age, veteran status, disability, genetic information, or any other protected characteristic. If you are interested in applying for employment and need special assistance or an accommodation to apply for this posted position, contact our Human Resources Department via phone at 406-586-5050 or e-mail at
[email protected]