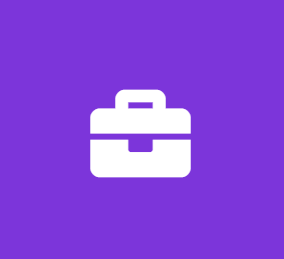 Human Resources Intern- Franklin, TN
National Seating & Mobility, Inc.
Business Internship
Statement of the Position:
The purpose of the Human Resources Intern position is to support the HR team in all aspects of Human Resources by performing the administrative tasks of the department. The Human Resources Intern is a critical component of the Human Resources team supporting all areas of the employment experience at National Seating & Mobility. Critical to the success of NSM operations, the Human Resources Intern works directly with HR leadership in areas such as recruiting, talent management and development. As a brand ambassador and influencer, Human Resources Interns offer support the promotion and execution of the NSM mission, and vision in their daily interactions and support of NSM's greatest asset, its people. All National Seating & Mobility internship opportunities are part-time and paid.
Company Description:
At all levels, working at National Seating & Mobility provides the opportunity to directly impact our client's lives by giving them self-reliance and independence. Our teams are comprised of passionate individuals, dedicated to providing the best care to each client. We focus on abilities by leveraging technology and creating mobility solutions that are as unique as our client's needs.
Working at National Seating & Mobility is an opportunity to build a meaningful career, while leaving a lasting impact on the lives of those we serve. Located in more than 40 states, we strive for diversity and offer an array of benefits including 401k, company paid leave, and tuition reimbursement.
We are looking to grow our enthusiastic and engaged team at NSM. Submit your resume and join a group of enthusiastic professionals dedicated to changing lives.
Duties and Responsibilities / Essential Functions:
Administer the new hire process by scheduling interviews, setting up background screens and drug tests, verifying employment, and checking references.
Participate in new employee orientation activities.
Maintain completeness and accuracy of employee files. Audit files as needed or directed.
Responsible for administrative duties such as compliance posters and mailings.
Track annual performance appraisals by sorting into appropriate folders and filing and following up with managers as needed.
Assist with recruiting as needed. For example, scheduling or conducting phone interviews as requested.
Maintain regular and predictable attendance.
Other duties as assigned.
Work Environment:
This job operates in a professional office environment. This role routinely uses standard office equipment such as computers, phones, printers, photocopiers, filing cabinets and fax machines.
Physical Demands:
The physical demands described here are representative of those that must be met by an employee to successfully perform the essential functions of this job. While performing the duties of this job, the employee is regularly required to talk or hear. The employee is regularly required to sit; use hands repetitively to operate standard office equipment. The employee is frequently required to reach with hands and arms.
Required Education, Experience & Competencies:
Current student within Business, Human Resources, or other applicable field.

Master's program preferred, but not required.

0-2 years of experience in related field.
Excellent oral and written communication skills.
Experience and moderate proficiency with Microsoft Office.
Accuracy in work and ability to follow through.
Superior customer service skills to both internal and external customer.
This job description in no way states or implies that these are the only duties to be performed by this employee. He/She will be required to follow any other instructions and to perform any other duties requested by his/her supervisor.
Individuals will be expected to maintain a professional work environment at all times.