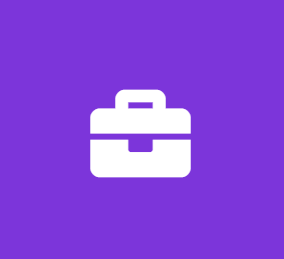 Marketing Intern (Spring/Summer 2020)
netBlazr Inc
Marketing Internship
netBlazr is a Boston-based Internet Service Provider, providing fast, friendly Internet to residences and businesses throughout Greater Boston as an alternative to the big guys." We are Boston's highest-rated ISP and we are on a quest to bring more choice to Boston and shake up America's biggest monopolies. netBlazr was a finalist in the MassChallenge, a MITX Innovation Award Winner, and selected as a Boston Globe "Game Changer.
Internship Description
This internship is part-time during the Spring Semester, and full-time during the Summer Semester for the right candidate, and could run through 2020 or beyond. We require a candidate who is looking for 10-20 hours of paid work experience a week during the Spring Semester to supplement their studies, with up to 40 hours available during the summer.
No two days are alike at netBlazr. We have a wide range of projects for an intern to assist our marketing team with. Projects or weekly duties could include any of the following:
- Assist the Marketing team in distributing and producing weekly marketing content.
- Build awareness within the Boston community via social media, blogs, etc.
- Develop and implement direct mail marketing campaigns.
- Help to plan and execute marketing events in buildings serviced by netBlazr.
- Conduct and customer satisfaction surveys.
- Create and manage content on netBlazr website using WordPress.
- Write and send monthly e-newsletters to customers and prospects.
- Design marketing materials, brochures, flyers etc that help drive sales.
- Improve website conversion performance using Google Analytics and other tools.
- Improve SEO performance of netBlazr website.
- Assist sales team during busy periods.
Requirements
- CANDIDATE CAN START ASAP
- Best suited for a sophomore or junior who stays close to/in Boston over the summer.
- BA, BS candidates, preferably in marketing or emerging technology field.
- Experience with WordPress, email marketing, Google Analytics, and related technologies.
- Computer skills: PowerPoint, Excel, Word, CRM, Adobe Illustrator.
- Customer service and sales experience preferred.
- Any exposure to start-up environment or wireless/telecom/tech is desirable.
Why Should You Apply?
We're growing: Boston is just the beginning. We have plans to expand to new markets, providing awesome opportunities for advancement as our team and needs grow.
We're breaking the mold: You have the opportunity to help change the status quo of internet service in America and bring more choice to everyday citizens.
Benefits: This role is salaried plus commission. We offer healthcare to all of our employees.
Due to the high number of applications, we regret we can only respond to those individuals we are interested in interviewing.
netBlazr is an Equal Opportunity Employer.
Job Types: Full-time, Part-time, Internship
Salary: $13.00 /hour
Location:
Work Location:
Typical start time:
Typical end time:
This Job Is Ideal for Someone Who Is:
Dependable -- more reliable than spontaneous
People-oriented -- enjoys interacting with people and working on group projects
Adaptable/flexible -- enjoys doing work that requires frequent shifts in direction
Autonomous/Independent -- enjoys working with little direction
Schedule: