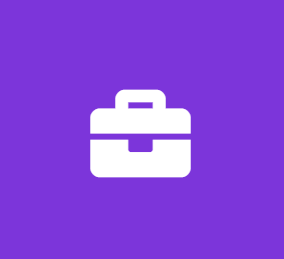 SALES INTERN
Tampico USA Sales, Inc
Marketing Internship
Tampico Beverages, a growing multi-national company with corporate offices in Chicago, has an immediate opportunity for a Midwest Sales Intern


ABOUT US: Bottling Irresistible – Discover Flavors of Fun!
Here at Tampico, we are constantly striving to create moments of joy for our consumers through our products and an awesome culture to our employees! Besides being one of the top selling brands of Refrigerated Juice Drinks available in groceries across America and around the world, we are a team of dedicated people focused on bringing our consumers the best tasting, highest quality products at the best value. Please visit our website at www.tampico.com for more information.
Our dedicated and inquisitive team is behind everything we do, we are always improving. We can only imagine what the future holds, but we know it will be irresistible.
POSITION SUMMARY:
The Sales Intern will work with the Director of Sales and/or the Region Manager within the assigned region (we can add the location once we have that in place). This individual will help the sales team in multiple levels of engagement based on the specific needs and initiative. They will ensure that Tampico's family of products adhere to Tampico's merchandising and customer service standards, to increase flavor distribution on gallons and sell in alternative packages to non-buying accounts. The intern will also shadow the sales team on specific calls with customers and aid in providing actionable recaps and next steps based on the call outcome to provide a learning experience.
RESPONSIBILITIES:
Work with region managers to develop presentation materials
Join manager on sales call with key accounts
Review and aid in execution of next steps from sales call
Increase shelf distribution, POS placement, and displays within assigned accounts
Ensure each account is meeting Tampico Retail Standards
Sell in Regional, and Local promotional programs and or strategic initiatives assigned by assigned sales team
Update weekly itinerary and sales reports
Complete weekly recap of activities in assigned territory
QUALIFICATIONS:
High school diploma or equivalent required; Sophomore/Junior Year in college – focus Business/Marketing
Strong interpersonal skills; ability to work in an unstructured, ever changing environment
Ability to multitask handling multiple customer accounts and be flexible
Strong attention to detail and follow-up skills
Excellent planning and organization skills
Ability to create and conduct sales presentations preferred
Valid driver's license and good driving record within Tampico policy guidelines
Ability to communicate with multiple groups – peers, company personal, and retail personal
Ability to life 50+ pounds
Intermediate-Advanced Microsoft office skills
Must reside in Chicago, IL
NOTE: Relocation is not provided for this position. No phone calls please.