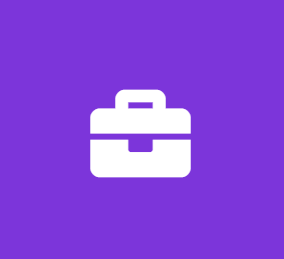 Jr. Software Developer
Heard & Smith, LLP
Software Engineer Full Time
Heard and Smith, LLP was founded on the principles of compassion, humility and the relentless desire to pursue financial assistance for our clients. Our law firm has been helping the disabled for over 30 years and has a proven record. Do you have a heart for those in need? We are seeking an entry level Software Developer with strong work ethic, and a true desire to help others. Being part of the Heard and Smith team is more than a job; each day provides you with opportunities to change someone's life!
Fast-paced, and professional environment;
Fulfilling, challenging, and rewarding;
Great team environment;
Paid Holidays, Accrued Paid Time Off;
Great Medical Benefits Package;
Competitive Salary and 401k with Profit Sharing
$45k-$55k annual base salary depending on experience and education
As the junior software developer you will assist and work in tandem with the IT team to develop and maintain data-driven web-based applications.

In this role you will:
Develop and maintain web applications.
Regularly communicate project status, issues, and resolutions.
Maintain understanding of current internet technologies and programming practices.
To be successful in this role you will need:
Associates degree or certificate in IT with specialization in Software Development
1+ years related experience in a full stack development environment
Experience with Docker and GitHub
Familiarity with AWS platform
Proficient in JavaScript, React or Angular
Proficient in backend coding languages like PHP or Go
Experience with CSS frameworks such as Bootstrap
Proficient in SQL scripting with MS SQL Server
Adept at researching, collecting and effectively utilizing data; uses intuition and experience to resolve problems, provide devise solutions. Willing and able to assist others in this regard
Able to read, analyze and interpret common technical documents
Able to write reports, business correspondence, and procedure manuals
Understanding of and ability to meet deadlines
Good communication skills
Problem analysis and problem-solving
Strong desire to continue learning and improve skillset
Work requires continual attention to detail
Has professional manner and high energy level, exhibits a positive attitude
Works well in a team environment
Multi-tasking skills and the ability to work well under pressure
Reliability and dependability
The ability to maintain client confidentiality at all times