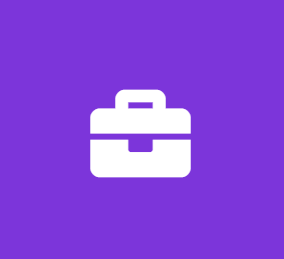 Public Relations Intern
Canyonlands Field Institute
Marketing Internship
Position Title: Public Relations Intern
Reports to: Marketing & Communications Director
Job Status: Salaried exempt
Compensation: $1800, $150 term completion bonus, and free housing in Moab, UT
Term length: Two 3-month positions available (one per season, exact start dates negotiable)
March through May
August through October
Timeline
Open until filled – applications accepted on a rolling basis.
Why Work For CFI?
Canyonlands Field Institute (CFI) provides quality outdoor education on the Colorado Plateau to inspire care of wild places and renew the human spirit. We believe in empowering students of all ages and backgrounds to deepen their connection to their surroundings. Through inclusive educational experiences, CFI seeks to build knowledge within practices of science, artistic expression, and Social and Emotional Learning. We are creating a team of educators with diverse life experiences who are committed to providing opportunities for all types of learners. By joining our educational community, you can help us promote the growth of caring leaders and empowered students who can effect positive change in our world.
Position Overview
Join Canyonlands Field Institute for a three-month internship to learn about small non-profit mission, commerce, and promotion. This a great entry-level position and foot-in-the-door at a long-standing outdoor education organization.
80% Marketing & Development Office Support
20% Field Program Support (e.g. joining field programs, helping with rig/de-rig)
Position Tasks
Write and distribute Press Releases and Feature Articles
Manage Social Media (Facebook & Instagram)
Join outdoor education programs to take pictures and collect quotes (occasionally)
Assist in the organization and management of digital media (Upload images from programs)
Assist with CRM Database hygiene (Salsa CRM)
Analyze donor surveys & program participant evaluations to measure the organizational impact
Support seasonal newsletter content development
Assist with the cultivation of a CFI alumni program
Help with miscellaneous warehouse work and field program rig/de-rigs
Other special projects and duties dependent on intern interest and organizational need
Operate a motor vehicle (van or truck) to assist programs or to conduct other work activities.
Training in trailer handling and four-wheel drive will be provided
Benefits
Intern stipend $1800, ($600 per month stipend, paid $300 every pay period)
$150 bonus upon Internship term completion
Free housing is available
Access to pro-deals on gear
Unique, hands-on learning and professional development opportunity within the non-profit, outdoor recreation, outdoor education, and marketing industries
Minimum Requirements in knowledge, skills, and abilities
Applicants must have an interest in small nonprofit outreach, outdoor education, and learning about CFI's mission
A positive, growth mindset
Comfortable in an office setting
General knowledge of Microsoft Office Suite (Word & Excel) Google Suite (gmail, google drive, google calendar) and social media platforms (Facebook & Instagram)
Ability to work a flexible schedule, including days, nights, and weekends
Available to work the complete term of the internship
Have an interest in, respect for, and ability to work with children
Strong work ethic
Willing to receive and provide feedback to improve yourself and CFI
Effectively interact with people of diverse backgrounds and different levels of experience
Schedule
Hours and days may vary but Intern will primarily work Monday – Friday at 35 hours per week.
Qualifications
Minimum of basic (1-day course) first aid and CPR training
Minimum of 21 years of age
Maintains a clean driving record (Motor Vehicle Report required with application)
Attain a current a DOT physical exam at own expense
Some college completed in a related field preferred
Previous work with nonprofits, outdoor education, and/or youth education in any setting is preferred
Knowledge of Colorado Plateau history, geology, and ecology is helpful but not required in advance
Ability to pass a comprehensive background check
To apply please submit the following documents via email.
Cover Letter
Resume
Three References: name, email, and phone. At least two should be employment-related
Copy of driver's license
Motor vehicle report (current within 1 year)
Declaration of any felony conviction
Copies of First Aid/CPR cards (current through work contract)
Candidates will be contacted for interviews.
Job Type: Internship
Salary: $600.00 /month
Additional Compensation:
Work Location:
Benefits:
Flexible schedule
Professional development assistance
Other
Schedule:
Monday to Friday
Day shift