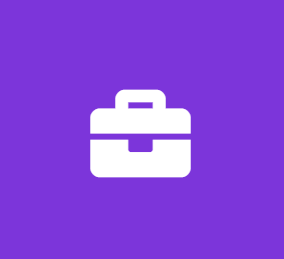 Junior Business Intelligence Developer
CARTI, Inc.
Software Engineer Full Time
SPECIFIC JOB DUTIES AND RESPONSIBILITIES:
1. Development and implementation of new ETL processes to extract data from various systems and load into the CARTI BI Database.
2. Development using BI tools that includes writing complex SQL, designing and developing reports and dashboard using a number of different reporting tools.
3. Create and maintain documentation related to the BI infrastructure/requirements.
4. Design data models and visualization that meet project requirements.
5. Solve complex business problems with functional, clinical, and claims data.
6. Should have the ability to adapt to any programming software.
All other duties as assigned.
Primary responsibility of this position to support Business Intelligence development and maintenance of existing reports, dashboards and ETL Processes . . You should continuously develop, implement and maintain an understanding of Business Intelligence technology and architecture, including data warehousing, ETL, reporting tools, and other methods of information delivery . You will also be asked to become a subject matter expert on all BI reporting systems and methodologies, as well as provide recommendations on making improvements .
EDUCATION, CERTIFICATION, LICENSURE, REGISTRATION :
1. Bachelor's degree in Computer Science, Finance, Accounting, Information Services or an equivalent combination of education and relevant experience;

EXPERIENCE, KNOWLEDGE, SKILLS and ABILITIES :
1. 1-2 years' experience in a healthcare business intelligence setting or related field. An appropriate combination of education, skills, and experience, can be substituted for total years;
2. Experience performing analysis and reporting on healthcare data. Familiarity with healthcare processes, care pathways, and medical terminology ;
3. Strong knowledge of business intelligence tools and techniques, relational databases, strong knowledge in web , mobile and automated process development, strong knowledge of automated reporting tools, high level of experience with SQL and electronic health records;
4. Strong knowledge of analytical tools and techniques to investigate data trends, issues, and to draw conclusions from data;
5. Strong knowledge of Microsoft BI technology (SSRS, SSIS, SSAS);
6. Strong experience developing visualizations that consume data models;
7. Knowledge of industry standard Business Intelligence (BI) solution tools, such as: Oracle, Business Objects, Power BI, Tableau, etc.;
8. Excellent verbal and written communication skills and a capacity for translating product and business needs into technical specifications;
PREFERRED QUALIFICATIONS
1. Experience in ASP.NET, C#, Web API, JavaScript etc.;
2. Statistical modeling experience;
3. Familiar with STATA, R, Python etc.;
4. Experience with DevOps and Agile Methodologies (Scrum, Kanban, etc.);