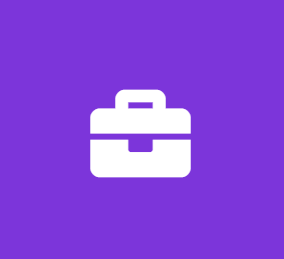 Software Engineer Intern
ACES Incorporated
Software Engineer Internship
Company Info
ACES, Inc. is an employee-owned company that offers a very competitive benefits package, excellent salaries and a great 401k retirement program. We have offices in Maryland and Colorado with talented employees supporting a number of government agencies concentrating on analysis, information technology services, and engineering. Our mission objective is to enable actionable intelligence by connecting the right people with the right tools. We believe in the character and integrity of our employees and we demonstrate this through limiting traditional bureaucratic activities and empowering employees to make decisions in line with customer expectations and the ACES, Inc core values of Quality, Customer Satisfaction, Leadership, Integrity, and People. Taking care of our People, both our customers and employees, is our most important value, as it drives our business model and ensures success.
If you ever have any questions or issues, please email our hiring department at
[email protected]
Position Info
ACES, Inc. is accepting applications for our summer 2019 intern program. ACES, Inc internship program is focused on a culture of learning where interns are expected to learn new technologies while teaching others skills they gain expertise in. Interns at ACES, Inc are assigned a mentor who will work with them on a daily basis as they support open source development, internal corporate IT system, or web development projects.

Potential Skills Set:
JavaScript (JQuery, ReactJS, AngularJS, NodeJS)
Python, Java, Ruby
Spark
RESTful Web Servies
HTML5 and CSS3
Bootstrap
Gulp, Grunt, & Webpack
Git
MongoDB, MySQL, PostgreSQL
Virtual Infrastructure (OpenStack, AWS)
Automation Tools (Vagrant, Jenkins )
OS (CentOS, RedHat, Ubuntu)
Web Servers (httpd, Tomcat, Nginx)
Server Configuration Management and Automation (Salt, Puppet, Chef)
GitHub and Slack for Team Collaboration
We will consider all candidates with relevant experience.