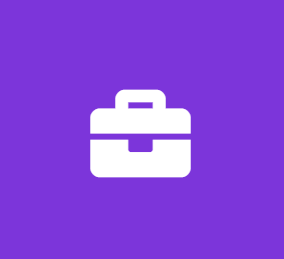 Test Engineer Intern
Trader Interactive
Quality Assurance Internship
Trader Interactive is hiring a Test Engineer Intern.
As a Test Engineer Intern at Trader Interactive you will contribute to our commitment to Continuous Integration, Testing, and Delivery (CI, CT, CD). As a Test Engineer Intern you will learn:
Programming of test cases and scripts that automate testing procedures
Verification and Validation of test results
Agile Development techniques
DevOps technologies such as Jenkins and Chef
Testing suites, such as PHP Unit, Selenium, and Cypress
ADA compliance
Primary Responsibilities:
Programming tests
Analyzing bugs and errors found during tests
Documenting results of tests for the software development team
Basic Qualifications:
This should be requirements you can pull from a resume
# of years of experience
Degree (Y/N)
Software/hardware requirements
Preferred Qualifications:
These are all of your "nice to have's"
What would make them excel at your job
None of these are required
About Trader Interactive
Here at Trader Interactive, we pride ourselves on the size and quality of audience that we deliver to our customers, a fun and collaborative work environment and a unified company vision we call ONE TEAM ONE DREAM. We are a team of driven professionals with passion for our work and an infectious team spirit. Our expertise in digital has made us the leading online marketplace and marketing solutions provider in the categories we serve. Our talented team consists of over 350 employees who run 11 unique businesses from our home office in Norfolk, VA.
We run the world's biggest marketplaces for lifestyle vehicles (RV, motorcycles, ATV, Snowmobiles) and commercial equipment. Some of our sites include RVTrader, CycleTrader, CommercialTruckTrader and EquipmentTrader. Collectively, we reach millions of consumers, power thousands of dealer websites, and offer smart tools to assist dealers in more effectively running their businesses and serving their customers.
Trader proudly support a diverse workforce, and we encourage candidates from underrepresented groups to apply. Trader is an equal opportunity employer where hiring is based entirely on business needs, job requirements, and individual merit.