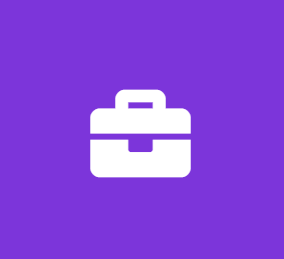 Software Development Internship
VGM Group
Software Engineer Internship
As a paid intern with VGM you will be exposed to healthcare, financial and general business IT from software and application development to web-based technology and programming. You will see what happens deep inside the IT industry and learn what makes health systems work. You'll be challenged to learn to collaborate as part of an enterprise team of software developers while working on exciting projects such as:
Voice Recognition and Dictation
Geo Spatial Distance Calculations
Healthcare Education Systems


As an intern with VGM one will be afforded the opportunity to work and experience VGM's unique business environment and dynamic culture. The intern must be able to handle multiple concurrent projects and be very detail oriented
Responsibilities
These are the responsibilities expected of an applicant interested in this position.
Through a computer science internship with VGM individuals may be provided the opportunity to gain experience with the language, tools, and architecture we use for enterprise application development like:
SQL Server Integration Services
As a technical intern with VGM individuals will be exposed to a variety of business tasks and responsibilities. In addition to learning opportunities, you'll have the chance to give back to your community and participate in volunteer activities.
Qualifications
Applicants are expected to meet these qualifications to be considered for this position.
The ideal candidate will be a computer science (or similar/related) major with a Junior or Senior standing or in their second year if at a technical college.
Candidates should have HTML knowledge and experience
Coding language knowledge of JavaScript, C#, SQL, RestAPI.
Must excel at working with peers within a team environment.
Ability to meet project plan timelines and produce a high-quality product.
Ability to take individual initiative and accountability for assignments.
Ability to adapt to changing priorities.


Physical Requirements
Stationary for long amounts of time
Using technology efficiently such as computers, phones, misc. office equipment