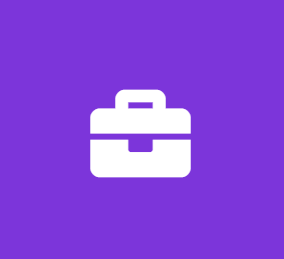 Entry Level Software Quality Assurance Analyst (OPT,CPT,GC,USC,TN)
IT EXCEL LLC
Software Engineer Full Time
Qualifications: -
BS in Biomedical Engineering/ BS in Chemical Engineering/ Computer Science/ MS Computer Science/ BBA/ MBA/ Engineering degree required from an accredited university or college.
Required Skills: -
Good knowledge of Java, Python, C++, PHP, JavaScript, Ruby, etc.
Strong knowledge of QA testing principles and strategies.
Excellent writing/documentation, communication, analysis and organizational skills required.
Domain experience in Finance, Banking, Insurance, Retail or Healthcare and/or benefit administration is a plus.
Strong aptitude in both business and technology.
Fast learner, quality consciousness and committed to deadlines.
Candidate must be willing to relocate.
Positive & winning attitude.
Team Player with a positive attitude.
Must be ambitious, have strong work ethic, and a willingness to learn.
Responsibilities: -
Ensure ongoing compliance with quality and industry regulatory requirements.
Ensure that user expectations are met during the testing process.
Identify and remedy defects within the production process.
Interact with various resources at works pace like business, development as well as analyst teams.
Analyze and review test sequence and scope on basis of test results in product design.
Coordinate execution of test scripts with Project Managers, Test Leads, Internal Testers and Development Managers.
Using the plan to assess functionality, performance, reliability, stability and compatibility with other systems.
Communicates effectively and consistently.
Drives quality and process improvement.
Employment Benefits: -
Competitive Base Salary: Base Pay of $60,000 - $65,000 / Year with periodic reviews (usually every 6 months) and increments.
Health Insurance: -
ITE provides all its full-time employees with medical insurance. Health Insurance coverage (PPO Plan) is offered by Anthem Blue Cross Blue Shield, one of the leading healthcare companies in the United States.
Relocation Assistance: -
We offer our employees Relocation Assistance, to help them with the relocation costs while starting their project at client site.
About IT Excel
We are a E-Verified, IT consulting company that specializes in Quality Assurance Analysis with over 300+ employees working all over United States. We team up with the leading Technology, Software and Service partners to cover the full range of core competencies needed to deliver best-in-class solutions.
Job Type: Full-time
Salary: $60,000.00 to $65,000.00 /year
Education:
Work Location:
Benefits:
Health insurance
Relocation assistance
Professional development assistance
This Company Describes Its Culture as:
People-oriented -- supportive and fairness-focused
Team-oriented -- cooperative and collaborative