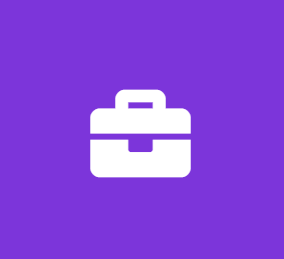 SOFTWARE DEVELOPER INTERN (1218)
SuprTek
Software Engineer Internship
Software Development Intern
Job #: 1218
Location: O'Fallon, IL
Time Period: Summer 2020
Hours: Full-time
Clearance: Requires ability to obtain Secret clearance
Superlative Technologies (DBA SuprTEK) has opportunities for student interns to work the summer of 2020 in the software development field, particularly in HTML5 and Java programming. Interns will be part of Agile teams that develop a suite of leading-edge web applications, working directly with highly skilled and experienced developers who use state-of-the-art tools and methodologies. This exciting opportunity allows students to gain valuable professional experience developing applications that are deployed and used by military personal assisting frontline war fighters in fulfilling their critical role.
Interns will work at SuprTEK's Agile Solution Center in O'Fallon, Illinois – just 20 minutes from downtown St. Louis. This innovative workspace defies traditional "cubicle" environments to include quiet spaces, collaboration room, dedicated training and demonstration areas, portable large HD screens, and expansive white boards for team brainstorming and storyboarding.
Job Responsibilities
Software development in Java, JavaScript and HTML 5
Qualification Requirements
Currently pursuing a Bachelor's degree from an accredited college or university in a computer or engineering field
Capable of developing in Java, JavaScript and HTML 5
Capable of learning to use Agile tools such as Git, Jira, or other Agile tracking tools, IntelliJ or other IDE
Strong written and verbal communication skills
Ability to obtain a SECRET security clearance; US Citizenship required
Preferred
Some knowledge or experience with Frameworks and/or RESTful Web Services
Two or more years of applicable experience
Company Information
As an IT Engineering and Professional Services firm, SuprTEK is focused on helping the DoD and government agencies ensure mission success by delivering exceptional solutions with proven results. SuprTEK specializes in strategic business planning and management; information security and assurance, IT solution engineering and delivery, IT operations management, Health IT, Service Center operations, and Enterprise Integrated Services. Since 1996, SuprTEK has performed exceptionally on a multitude of contracts ranging in size from short-term management consulting engagements to fully-managed IT outsourcing efforts.
SuprTEK is an Equal Opportunity Employer