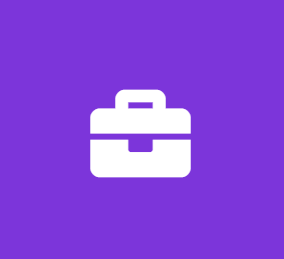 Summer Intern, Social Media
AccuWeather Careers
Marketing Internship
COMPANY
AccuWeather, recognized and documented as the most accurate source of weather forecasts and warnings in the world, has saved tens of thousands of lives, prevented hundreds of thousands of injuries and tens of billions of dollars in property damage. With global headquarters in State College, PA and other offices around the world, AccuWeather serves more than 1.5 billion people daily to help them plan their lives and get more out of their day through innovative digital media properties, such as AccuWeather.com and mobile, as well as Business solutions (AES), radio, television, newspapers, and the 24/7 AccuWeather Network.
Additionally, AccuWeather produces and distributes news, weather content, and video for more than 180,000 third-party websites. Among AccuWeather's many innovative and award-winning features free to the public are MinuteCast® Minute by Minute™ forecasts with Superior Accuracy™. Further, AccuWeather serves more than half of Fortune 500 companies and thousands of businesses globally.
SUMMARY
AccuWeather's Social Media Team is looking for a Social Media Intern for Summer 2020. If you are a creative thinker, enthusiastic about technology and Social Media, look no further. During this internship, you will grow your skills and build your resume while gaining invaluable experience. This paid internship from mid-May to August is available for up to 29 hours per week and is based out of our Headquarters in State College, Pennsylvania.
RESPONSIBILITIES:
Posting breaking weather news, videos, daily posts, and marketing releases and campaigns to millions of AccuWeather fans & followers, customizing posts for each Social Network.
Coordinating multiple sources, feeds and personnel contributing to our Social channels.
Monitoring all Social Networks for testimonials, questions, comments, abuse, complaints and user-generated content.
Engaging with those users and interacting with appropriate internal departments for resolution.
Creating trends reports from various trending tools across a multitude of Social Networks to improve dissemination of AccuWeather content
Analyzing data about AccuWeather and its competitors from a variety of internal and external Social Media Analytics tools
Approving, categorizing and promoting incoming UGC (User-Generated Content)
Ensuring accuracy/timeliness of changing weather information and content licensing in AccuWeather's content in internal and external Social Networks
Researching changes to new and existing Social Networks via industry blogs and news and online webinars.
Other duties as assigned.
QUALIFICATIONS:
Pursuing a 4-year Bachelor's degree in Journalism, Marketing or a related field that requires experience in writing.
Must have knowledge and experience using Facebook, Twitter, and other Social
Experience in Social Media for clients/corporations through internships and work experience is very helpful.
Basic image editing knowledge helpful.
Must have strong English writing skills.
Must be able to develop an understanding of basic scientific and meteorological concepts, in order to explain them to our audience.
Must be self-motivated, team-oriented and work well under pressure.
Must have excellent communication skills.
Must be willing to work evenings and weekends.
Must be willing to work on-site at AccuWeather's Headquarters in State College, Pennsylvania, in order to be able to interact with AccuWeather news writers and multimedia journalists.
We are an Equal Opportunity Employer. We provide equal opportunity to all qualified individuals regardless of race, color, religion, age, genetic information, gender, gender expression or identity, sexual orientation, national origin, veteran orientation, or veteran status, pregnancy, disability, marital status or any other legally protected categories under local, state of federal laws. We believe a culture of diversity and inclusion provides unique perspectives that help make the workplace more innovative, engaging and profitable.