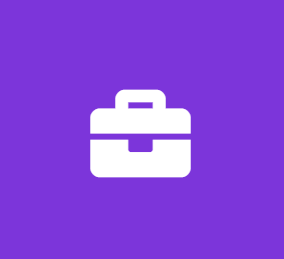 Intern - Software Development
Toshiba International Corporation
Software Engineer Internship
Job Summary:
The Software Development Engineer Intern will be assigned to projects involving the design, development, and testing of software based products.
Key Responsibilities:
Gain hands-on engineering experience on remote monitoring software/hardware based projects.
Work directly with other engineers and professionals in a team environment and see how Toshiba's engineers work together to deliver success.
Develop your skills under the supervision and guidance of experienced professionals.
Requirements:
Current enrollment in Computer Science or Electrical Engineering program with strong curriculum focus in software usability engineering, and computer networks.
Ability to work in main Toshiba facility located in Houston TX, for approximately 2+ months over the summer for ongoing in-depth training.
Have basic knowledge and understanding of Uninterruptible Power Supply (UPS) Systems.
Have knowledge and understanding of software testing techniques.
Have basic knowledge and understanding of computer networks protocols (e.g. TCP/IP, UDP, HTTP) .
Have knowledge and understanding industrial/utility communication system and protocol.
Have knowledge in big data, analytics, and loT is a plus, but not required.
EDUCATION/CERTIFICATION REQUIRED:
Current enrollment in an Electrical Engineering or Computer Science program at an accredited college or university; junior or senior preferred.
Toshiba International Corporation (TIC) is a Toshiba America Inc. (TAI) Group Company, a wholly owned subsidiary of Toshiba Corporation. TIC is headquartered in Houston, Texas, and employs approximately 1,200 people. TIC provides application solutions to a wide range of industries including industrial, power electronics, and transmission and distribution systems. For more information about TIC, please visit www.toshiba.com/tic.