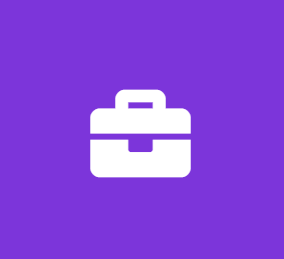 Intern - Human Resources
Toshiba International Corporation
Business Internship
Responsibilities:
Work directly with other Human Resources professionals in a team environment and see how Toshiba's HR Department works together to deliver success.
Develop your skills under the supervision and guidance of experienced professionals.
Performs other duties as assigne
Assists in administering human resources policies and programs by providing human resources services, employment processing, basic health and welfare benefits guidance, records management, safety and health, employee relations, completing personnel transactions;
Completing special projects by clarifying project objective; setting timetables and schedules; conducting research; developing and organizing information; fulfilling transactions;
Assist in managing client expectations by communicating project status and issues; resolving concerns; analyzing time and cost issues; preparing reports;
Preparing reports by collecting, analyzing, and summarizing data and trends;
Protecting organization's value by keeping information confidential;
Complying with federal, state, and local legal requirements by studying existing and new legislation; anticipating legislation; enforcing adherence to requirements; advising management on needed actions;
Enhancing department and organization reputation by accepting ownership for accomplishing new and different requests; exploring opportunities to add value to job accomplishments.
EDUCATION/CERTIFICATION REQUIRED: N/A
SKILLS AND EXPERIENCE:
PHYSICAL REQUIREMENTS:
WORK ENVIRONMENT: N/A