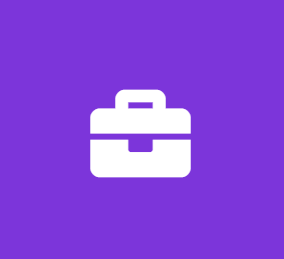 Mid/Entry Level Software Developer
QuEST Global Engineering
Software Engineer Full Time
Essential Job Functions:
Entry level position - Primary focus will be executing projects involving the engineering design and development of software used to support the development and certification of aircraft engine control systems
Develop software tools, using Python, SQL databases, Jenkins and any other languages needed to get the job done.
Support software verification and validation testing, development and running of test vectors, and model-based code development
Follow and work to improve the team's coding practices.
Assist with the maintenance of tools created by the customer and fellow team members.
Document, comment, and train others in the operation and maintenance of your code.
Interact with engineering customers to understand and realize new opportunities
Secondary Job Functions:
At QuEST, we often challenge our team members to temporarily work outside the scope of their primary job functions to broaden their skills and help the organization. Some of these roles and opportunities include:
Execution within multiple services
Project Management: Execution and Support
Technical Leadership and Technical Reviews
Develop work instructions to ensure repeatability
Collaborate with QuEST Team Members
Cross-functional teaming
Quality Management and Continuous Improvement
Qualifications
Required

BS or higher in Computer Science or equivalent
Knowledge of several of the following languages: Visual Basic, Perl, Unix shell scripts, bash scripts, Python, Java, SQL, DXL
Ability to work in a customer facing, hands-on, team environment

Nice To Haves

1 -3 years of experience with the work scope described above
Knowledge of automation software: Jenkins
Experience with version control: GitHub or Synergy
Experience in an Agile working environment
Experience with data analytics: SQL databases, Tibco Spotfire
Understanding Model Based Development tools: Matlab / Simulink, SCADE Suite®, BEACON
Understanding of gas turbine engines, controls, and their functions
Personal Work Attributes
Self-motivated, disciplined, passionate, and organized
Focused on maintainable code
Excellent verbal and written communication skills
Great interpersonal and networking skills
Core Value Alignment:
Customer Focus: Strive to exceed our customers' expectations each and every time
Teamwork: Draw strength from teamwork / collaboration irrespective of geographical, organizational, and cultural boundaries.
Accountability: We shall be quality conscious, process disciplined and strive for continuous improvement.
Change Championship: The speed at which we adapt is critical to our success.
QuEST's continued success is based on the sustained alignment to the core values. Please be prepared to discuss the alignment of your personal values to these core values.
Typical Career Paths
Senior Software Engineer: mentor junior engineers. Oversee engineering design, architecture, and development of software for the customer.
Technical Leadership: provide technical guidance, review other team members' work, evaluate capabilities, develop team competencies, develop and improve technical processes, create technical collateral, and create technical tools.
Managerial Leadership: project management, personnel management, alignment of team members' efforts, set and evaluates annual goals, performance feedback, hire and onboard, and strategic business decision-making.
QuEST is a rapidly growing world-wide company with a need for future global engineering leaders in our operations and sales organizations. Potential future roles could include operational business unit leader, global sales leader, or technical service line leader.
Physical Requirements & Work Environment:
Work is in an engineering office environment with the ability to work remotely based on the project.
Flexibility to meet business deadlines by staying late or arriving early.
Flexible schedule, typical 8-hour days / 40-hour weeks / core hours are 9 AM to 3 PM
Ability to use personal transportation to visit customer locations.
Due to the nature of the work, all candidates must be a U.S. Citizen or Permanent Resident.


Location: Cincinnati, OH
Travel: Less than 10%
Compensation Type: Salary, Exempt
Status: Full Time
Reports to: Program Leader
Contact: [email protected]