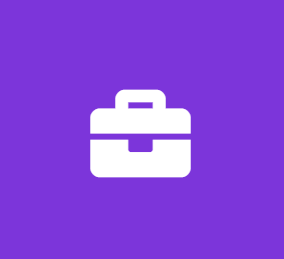 Forest Service Ecology/Botany Resource Assistant Intern
MobilizeGreen
Customer Support Internship
Join us. Do work that matters!
In partnership with Region 10 of the U.S. Forest Service, MobilizeGreen seeks a 38-week Ecology/Botany Resource Assistant (RA) Intern to work within the PWSZ wildlife program in the Prince William Sound and the Copper River Delta. This position will involve working on an aquatic invasive plant treatment and assessment project, conducting snorkel transects to document aquatic plant communities, and assisting with data collection for the eastern Prince William Sound Vegetation mapping project. Smaller projects include working with the Copper River Watershed Project to treat terrestrial invasive plant infestations near the town of Cordova and collecting native seed for small scale restoration. This position also involves writing reports and articles covering various topics and projects. The RA will work in a team setting in some of the most beautiful areas Alaska has to offer. The area is home to abundant wildlife, including bears. The RA will receive training to prepare for the forest's robust field season including training on bear safety, flight safety, and first aid. The Forest has a dynamic team and there are lots of opportunities for learning new skills in collaboration with District biologists and team leaders. Much of the work is in remote locations and would require travel by boat or plane. For the right person, this position is the adventure of a lifetime!
Duty Station: The Chugach National Forest, 145 Forest Station, Girwood, AK 99501
Term: 38-weeks, starting mid-February 2020
Benefits:
$500 per week living allowance (stipend)
Hands on learning and job training experience
Housing and/or monthly housing stipend
Site travel stipend
2-year direct hiring certificate with the Forest Service (with successful completion of 960 hours)
Mentorship for career and professional development
Duties and Responsibilities:
Provide logistical support and coordination for successful implementation of restoration projects.
Provide data management analysis and collection.
Write scientifically-sound reports and articles.
Provide plant biology support.
Conduct snorkel transects for aquatic plant documentation.
Experience and Qualifications:
Knowledge of ecology as well as knowledge of vegetation ecology.
Data collection: including information associated with invasive plant population.
Deep interest in environment/natural resource management and the US Forest Service.
Current college students (graduates & undergraduates) or recent graduates preferred.
Ability to work both independently and with others collaboratively on Forest Service projects.
Strong writing skills with demonstrated writing ability (writing sample will be required).
Work Environment: May be required to travel and work in the backcountry and other remote locations on the forest, independently, and in teams.
To Apply:
Resume
Cover letter explaining your interest in the position and why you would be a good match
3 references
For other positions: https://www.mobilizegreen.org/job-board