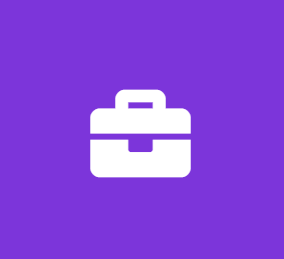 Media Software Engineer Intern, CBS Operations and Engineering Summer 2020
CBS
Software Engineer Internship
REF#: 36350
CBS BUSINESS UNIT: CBS Television Network
JOB TYPE: Paid Intern
JOB SCHEDULE: Full-Time
JOB LOCATION: New York, NY
ABOUT US:
CBS was established in 1928, when founder William Paley purchased 16 independent radio stations and christened them the Columbia Broadcast System. Today, with more than 200 television stations and affiliates reaching virtually every home in the United States, CBS's total network lineup was watched by more than 110 million people a week during the 2017/2018 season. CBS has been the #1 network in primetime for 10 consecutive seasons. The network has the #1 comedy/scripted program, THE BIG BANG THEORY; #1 newsmagazine, 60 MINUTES; #l late night program, THE LATE SHOW WITH STEPHEN COLBERT and #1 daytime drama, THE YOUNG AND THE RESTLESS. Its programming arms include CBS Entertainment, CBS News and CBS Sports.
DESCRIPTION:
The Media Software Engineer Intern will assist in the software design, development and implementation for CBS Operations and Engineering's media workloads. This position will learn how to transform/support video, audio and other related metadata files as these assets orchestrate through COE's cloud-based content supply chains. Working with various internal and external stakeholders, including senior managers and department managers, the Media Software Engineer Intern will work closely with a very talented team of Engineers and Operators to design, develop and support applications that continually enhance CBS's content aggregation workflows for current and future business opportunities.
Primary Responsibilities
Assist in building maintainable development platforms, including configuration of development, QA and production environments related to media processing
Write clean, well-documented code for a range of digital products and services
Work closely with other developers, operations, design, product, PM and QA to gather requirements for new API resources that, when implemented, will enable new features in CBS's media supply chain
Writing unit tests and end-to-end tests, against your code, to be used in our CI workflow
Participate in peer code reviews, provide and handle constructive feedback
Assist in identification of automation opportunities within the media space and help develop maintainable software-based solutions to support these opportunities.
Serve as an escalation point to internal teams to help identify and resolve complex, software-based issues involving multiple systems.
QUALIFICATIONS:
Experience with a modern languages such as Python, PHP, Node.js or JavaScript
Familiarity with the following AWS services: Compute services (EC2, Lambda), storage services (S3, Glacier), database and visualization services (RDS DocumentDB, DynamoDB, Elasticsearch), messaging (SQS and SNS), and monitoring (CloudWatch).
Knowledge of data visualizations (Kibana is a plus)
Knowledge in DevOps and automation using CI/CD tools and processes (such as Jenkins, SaltStack, Ansible, Terraform, GIT/Subversion).
Familiarity with Linux and UNIX-based operating systems, with the ability to perform administrative tasks including environment configuration and troubleshooting
Knowledge of Docker
Familiarity with video containers/codecs used in broadcast and streaming technologies a plus.
Solid foundation in troubleshooting application and data issues.
EEO STATEMENT:
Equal Opportunity Employer Minorities/Women/Veterans/Disabled