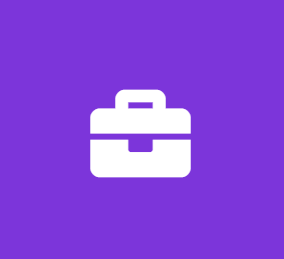 NVIDIA Enterprise Virtual GPU Software Solutions Engineer - New College Grad
NVIDIA
Software Engineer Full Time
NVIDIA is looking for a software engineer to join the GRID team. You will work closely with NVIDIA team members and external customers using GRID hardware and software. The candidate must have strong programming skills, excellent problem-solving abilities, excellent communication skills, and be a strong multi-tasker. You will play a varied role on the NVIDIA Enterprise Support (NVES) team. In this role, we are looking for someone who can develop tools and implement software solutions, work with customers and partners using virtual GPU technology, triage customer software/hardware issues, resolve customer problems and maintain great customer relationships.
We will be looking for a dynamic engineer, with skills in system software programming, debugging, and trouble shooting. You should also have excellent interpersonal and communication skills, given that you would be working closely with our customers and engineers to understand, explain, and resolve issues, and collaborate with the team to build scalable software. Does this type of role intrigue you? If it does, we would love to hear from you!
What you'll be doing:
Develop software enhancements and tools to support Enterprise Service offerings with special emphasis on vGPU tools and Field Diagnostics.

Provide direct support to our NVIDIA Enterprise customers and work to answer questions, reproduce, resolve, or raise customer issues.
Track, file new bugs and reproduce customer issues.
Take ownership and drive customer issues from inception to resolution.
Document customer interactions and better enhance our knowledge base.
Actively work with customers and develop internal relationships to bring to bear NVIDIA's internal expertise.
Participate in the creation, maintenance and versioning of documentation related to enterprise support processes, procedures and associated guidelines.
Administer CRM systems and provide metrics and reports in order to better develop close relationships with dedicated customer contacts and learn their requirements and business needs.
Bring independent analysis, communication and problem-solving to customer concerns.
What we need to see:
Minimum of a BS in Computer Science, Electrical Engineering, or the equivalent

C/C++ with solid computer science fundamentals.
You'd have cultivated a good understanding of Linux and Windows OS
Very basic understanding of virtual systems
Excellent communication skills
Excellent follow-up and organizational skills, with a passion for problem solving
NVIDIA is committed to fostering a diverse work environment and proud to be an equal opportunity employer. As we highly value diversity in our current and future employees, we do not discriminate (including in our hiring and promotion practices) on the basis of race, religion, color, national origin, gender, gender expression , sexual orientation, age, marital status, veteran status, disability status or any other characteristic protected by law.