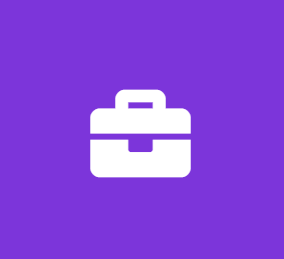 Jr. Java Developer
GalaxE.Solutions
Software Engineer Full Time
Role: Jr. Java Developer
Location: Somerset, NJ
What You Will Do:
Full lifecycle application development
Design, code and debug software
Perform software analysis, risk analysis, reliability analysis
Participate in software modeling and simulation
Integrate new software solutions with existing systems
Extract and reverse engineer existing code
Work alongside and collaborate with UX and engineering teams to develop new ideas into demo-able products, features, services, and tools utilizing the latest software development stacks and related technologies
Have passion for innovation, new ideas, quick prototyping, hackathons etc.
Explore and innovate new technologies, features, and tools
Have an open-minded approach to development strategy and approaches
Actively look for ways to make everything better
Skills and Experience You Will Need:
Required:
2-3 years+ experience in IT development
Experience in core Java, SOA, Web services (REST and SOAP), Spring Boot
Experience with SOA/Integration solutions
Experience in Agile and TDD
Desired:
Experience preferred in PBM or Healthcare domains
Experience with CI/CD tools (Cucumber, Jenkins), PCF, and/or MongoDB
Who We Are:
GalaxE.Solutions®, Inc. (GalaxE), is an industry leader in designing and deploying business processes and supporting systems that enable clients to transact and share information across internal networks and the Internet, targeting business results, competitiveness, and efficiency. GalaxE leverages its expertise in professional technology, staffing and managed services to deliver quality solutions for the most demanding business and user requirements.
GalaxE.Solutions is headquartered in Somerset, New Jersey, with offices located in Detroit, MI; Bangalore, Delhi, and Hyderabad, India; Toronto, Canada; London, United Kingdom; and Guangzhou, and Shanghai, China
What We Deliver:
For over 20 years, GalaxE.Solutions has provided end-to-end technology-based solutions to the Fortune 1000 with a focus on the Healthcare, eCommerce, Retail, and Finance industries.
GalaxE.Solutions' core competencies are custom application development, service oriented architecture, Web services, privacy, and security. GalaxE.Solutions' current service offering portfolio, as evolved to meet our Client's needs, includes: Independent Verification and Validation; Business Intelligence; Master Data Management; Legacy Application Re-platforming; Enterprise Application Integration; and Quality Assurance and Reliability Framework.
For more information, please visit http://www.galaxesolutions.com/
Job Type: Full-time
Application Question:
Are you local to Hartford, CT?
Work Location: