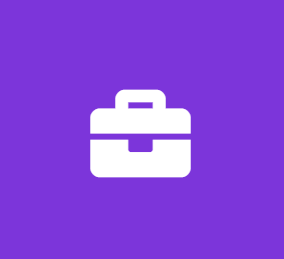 Digital Marketing Internship
MAKE Digital Group
Marketing Internship
MAKE Digital Group has an immediate opening for a passionate, up-and-coming marketer to join our digital marketing team internship program!
Look, we get it. Internships are usually not the most exciting or glamorous opportunities. But, a MAKE intern has access to digital marketing experts who are passionate about helping you learn as much as humanly possible.
How do we do that? By letting you make real contributions to real work for real clients. You will play a key role in collaborating with our internal teams to conceptualize and deliver industry leading solutions to businesses' digital marketing challenges.
If you have a passion for digital marketing, problem solving, creative thinking and working in a fast-paced, collaborative agency environment, then let's connect soon!
What You'll Do...
General support for the MAKE digital marketing department.
Create and publish content for websites, social platforms and other channels.
Assist with research, brainstorming, formatting, execution and evaluation of digital marketing campaigns and strategies.
Manage and create social content calendars for a variety of industries and social channels.
Assist with asset creation, such as taking photos, creating social graphics, researching top-performing content and trends.
Deploy content and assets using a variety of tools and platforms.
Assist with reporting, data collection and identifying actionable insights on campaign performance.
Respond to social media messages on behalf of client and MAKE, interact and engage with community on social platforms. Help in growing social presence, followers, and fan base.
Research for client, industry, competitors, keywords
Directory management and other profile optimizations
Assist with email marketing campaigns (drafting, publishing, reporting)
Who You Are...
Recent graduates or current students working towards a marketing, advertising, journalism or related relevant degree.
Entrepreneurial minded and solution oriented
Willing to watch, listen, learn and contribute
Possesses solid writing and critical thinking skills
Who You Are...
School credit (if applicable)
A glowing reference letter from your team leads at MAKE
Free coffee, apparel, lunches, snack and more
To hang out with a group of people who care about helping you achieve your personal and professional goals
The opportunity to directly contribute to real work for real clients
About MAKE Digital Group:
MAKE Digital Group is a full service digital marketing agency. Our passionate team of award-winning marketers, designers and developers help craft conversion-focused marketing solutions for projects and businesses of all sizes.
Culture is more than a buzzword at MAKE. We know that great output requires airtight collaboration between all facets of our business—development, design, and marketing working together to understand and address the needs and wants of our clients. That collaboration is something we work on just as enthusiastically as our production, and that's why we excel. We eat together, have a blast at team outings, one-up each other's hilarious GIFs on Slack—you get the idea. Gosh darn it, we just like each other. And that camaraderie shines through in everything we do.
MAKE Digital Group is an equal employment opportunity employer. All qualified applicants will receive consideration without regard to race, color, religion, gender, disability status, national origin, protected veteran status or any other characteristic protected by law.
Job Type: Internship
Work Location:
Internship Compensation: