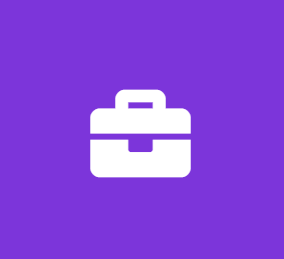 Intern, Software Developer
Blue Cross and Blue Shield of Kansas City
Software Engineer Internship
Are you interested in learning about healthcare professions and the latest healthcare innovations in the KC area? Become part of an organization that is dedicated to making a difference in both your career and community.


Job Description Summary :
The Blue KC Information Technology (IT) team is seeking undergraduate students majoring in Business, Technology or Life Sciences to spend the summer as a Business Analyst Intern from June - August 2018 (10 weeks). This role will report to the CIO and/or a functional leader and will be exposed to many areas of technology.
Business Analysis is the discipline of technology analysis and planning in support of Blue KC business goals. Specifically, an IT Business Analyst strives to meet the information technology business needs by accessing various business models and integrating them with technology. As technology continues to advance alongside a boom in automation, data and artificial intelligence, Blue KC is seeking talented and knowledgeable business analysts with an interest in technology.
IT business analysts are alternatively known as business system analysts and computer system analysts. They drive the delivery of technology and development in support of the leading healthcare organization in the greater Kansas City area and for one-million lives (customers).
Job Description
Collect requirements for business projects, analyze them and guide the software developmental teams in delivery of the product or project
Assist at various levels throughout a given project and help in task analysis
Evaluate the business requirements and data collected by project teams and prepare hardware, software and labor estimates
Act as an interface between the business and IT
Execute test scenarios and test scripts and make necessary changes to meet client requirements
Assist in the project planning and implementation of new applications and systems
Research, analysis, data-mining, and presentation preparation/delivery of project status, particularly financial and technical status of programs
Desired Qualifications:
Must possess 5 or more of the following:

Students in their sophomore or junior year of undergraduate study.
Minimum GPA of 3.0
C#, C++, Java, Python, REST, SOAP, SQL
Pursuing a bachelor's degree in Engineering, Business, Analytics, Science, or similar fields
Good interpersonal skills including leadership, diplomacy, and negotiation are desired This position involves interaction with customers and senior executives
Must be fluent with Excel, Word, PowerPoint, and MS project
Basic project management skills
Effective communication both written and verbal
Sound analytical skills, mathematical skills and ability to solve critical problems
Ability to interpret and collate relevant data
Ability to work under pressure and as part of a team
Candidates must be a US Citizen or a US Permanent resident
Preferred Qualifications:
Interns must be fully available to work 40 hours/week from June thru mid-August (10 weeks total) 2018.
Required Materials: Resume and transcripts must be uploaded at time of online application.
Housing & Expenses: Interns must provide their own housing for the duration of their internship program.