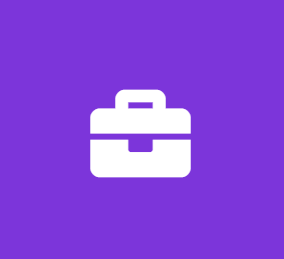 Marketing Assistant (Internship)
The Software Revolution, Inc.
Marketing Internship
Marketing Assistant I
A.k.a. Entry level intern, Intermediate Marketing Assistant, Marketing Administrative Support II, Product Marketing Assistant
Range: 40k – 52k base (0-3 years experience) - starting W2 post 90 day trial period.
Description:
Will report to Senior Sales Staff and have executive level engagement.
Daily tasks will include:
Email campaigning aka lead generation
Market research for lead generation - > market/technology type/vertical candidate research
Other administrative tasks (calendar invites, starting meetings, note-taking, document filing, marketing material/website QA, etc.)
DocsRev/TSRI.com initial lead support (jira management, initial responses)
Starting Conditions
90 day probationary period on 1099
Requirements:
Excellent language skills
An eager learner and contributor, who knows when to take direction and when to take initiative
Business degree or working on business/marketing degree
Pluses:
Significant knowledge of email and web presentation and marketing for lead generation.
Ability to use the internet to do research and identify potential clients.
Job Type: Full-time
Salary: $42,000.00 to $60,000.00 /year
Experience:
college Marketing/Sales or Computer Science: 3 years (Required)
Education:
Location:
Kirkland, WA 98033 (Required)
License:
International Passport (Preferred)
Certified Cloud Practitioner (AWS)? (Preferred)
Language:
French (Preferred)
German (Preferred)
Work authorization:
Application Question:
We historically flip our interns to regular full time employment. The sales positions at TSRI have over time a high base, as we do long sales cycles 6 months to 24 months is not unheard of. So, this is a good starting job or re-entry into the workforce, and you should have your education finishing up, i.e. be in your 4th year to be the most probable candidate. Just FYI. Also matters if you are a US Citizen or US Green Card, as we have no desire to sponsor H1Bs.
Security Clearance Required:
Additional Compensation:
Work Location:
Benefits:
Health insurance
Dental insurance
Vision insurance
Paid time off
Professional development assistance
Other
This Job Is:
A job for which military experienced candidates are encouraged to apply
Open to applicants who do not have a college diploma
Schedule: