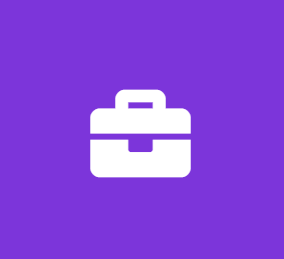 Junior Rails Developer
WorkPlace 21, Inc.
Software Engineer Full Time
This is a fully-remote position (although you're welcome to work in our Seattle office if you're local). It pays $15-$25 per hour depending on experience. We're looking to hire very soon. All applicants will be reviewed fairly and quickly. Read on if you're a Rails developer with over a year of experience and want to have a flexible remote work schedule.
Company Introduction
Workplace21, Inc. is an AI-powered Human platform.
We believe competence with integrity should guide the workplace and shape the future of work. So we use AI, psychologists and cognitive behavior experts to develop a series of digital solutions that will enhance performance and eliminate bias in the workplace.
wp21.com has more information!
Our first application will innovatively help teams to perform better faster. This application is called > TEAMS.
We are a small team of highly accountable individuals spread out in the world with a passion for making the workplace better for all of us. We work hard and freely, collaborate intensively and keep the focus on getting things done effectively for the benefit of our customers.
We have an office in Seattle, but have remote workers (including developers).
Job Description
We are looking for a Junior Rails Developer to take our existing prototype into market-ready status. The job is a contract-based agreement for a developer to work approximately 20-40 hours a week, with potential for full-time hire in the future. The product is at roughly 80% of where we want it to be, and we need some extra help.
The tech stack is currently about 80% Ruby on Rails, 15% React, and the rest is a sprinkling of HTML/CSS for the front end.
Responsibilities
Design, build, and maintain efficient, reusable, and reliable Rails code
Integration of data storage solutions. We use Postico to connect to our
Heroku staging server
Integration of user-facing elements with server-side logic
Identify bottlenecks and bugs, and devise solutions to these problems
Help improve and maintain existing code quality, organization and automatization
Provide regular updates on your progress to a Product Manager
Ability to work well remotely
Skills/Requirements
Legally authorized to work in the United States
Proficient and professional understanding of English
A track record with Ruby on Rails and React (1-2 years)
Excellent understanding of the syntax of Ruby and its nuances
Excellent understanding of object-oriented programming
Good understanding of server-side templating languages
Good understanding of front-end technologies, such as JavaScript,
HTML5, and CSS3
A knack for writing clean, dry, readable Ruby code
Ability to integrate multiple data sources and databases into one system
Understanding of fundamental design principles behind a scalable application
Able to implement automated testing platforms and unit tests
Proficiency with Git and GitHub
Familiarity with continuous integration
Degree in Computer Science or related field OR equivalent work experience
Bonus Points
Master's in Computer Science
Familiarity with building Reactive web applications and dashboards
Experience with remote work in startups
Job Type: Contract
Salary: $15.00 to $25.00 /hour
Experience:
Ruby on Rails: 1 year (Required)
Language:
Work authorization:
Contract Length:
Work Location:
Benefits:
This Job Is:
Open to applicants who do not have a college diploma