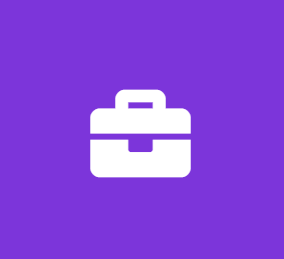 PR Intern & Event Marketing in Fashion, Music and Law
The Lifestyle Agency
Marketing Internship
We are a Wall Street marketing and advertising agency helping emerging brands grow. We provide media relations, digital strategy, social media consulting, traditional marketing, celebrity and outreach, and more. If you are looking for hands-on experience in a fun, upbeat, and positive working environment, this internship is right for you!
We provide interns with the amazing opportunity to get valuable experience learning more than just the basics of marketing, Advertising, public relations, events, strategic marketing, and social media marketing.
This internship will grant you exciting opportunities in fashion like selecting looks for celebrities to wear, marketing strategies for fashion designers or posing for clients Instagram posts.
If you are passionate about the business of music, we plan music oriented business events for independent artist and other industry creatives. You will learn all the parts of helping an artist reach the masses.
We are looking for interns to join us for this Spring semester. Previous internship experience is a plus. This is an unpaid internship, but college credit is offered. There is a definite opportunity for the position to become permanent after internship.
Job Responsibilities and Opportunities for Experience
Develop and implement creative ways to increase brand awareness and drive traffic to the website, Facebook, LinkedIn, Twitter, blogs and other media venues
Develop and implement out-of-the-box promotional campaigns including press releases and interaction with print and online magazines and newspapers
Develop strong presence on social media platforms
Respond to press inquiries for trade shows; track and gather press coverage
Draft and edit press releases as necessary
Develop and implement email marketing campaigns
Implement video posting and/or participating in YouTube promotional videos
Work with other team members such as web developers, graphic designers, content writers and other professionals
Participate in event planning, promotions and events
Increase our brand awareness and drive attendance for our events
Create infographics & create pre-show blog strategy, develop blog content
Required Characteristics
Interest in fashion is a MUST!
Interest in Music a MUST!
Well versed in fashion magazines, the latest IT girls, buzzy bloggers, etc.
Well versed in the music industry publications that independent artist are familiar with
Excellent verbal and written communication skills
Must be extremely organized, detail-oriented and prioritize well to meet deadlines
Strong attention to detail, must have great research skills
Must be a hard worker and passionate about learning your trade
and be a problem solver
Strong computer skills (with working knowledge of Word & Excel)
Maintain a positive attitude and have a customer service approach at all times
Must be a self starter and highly motivated
Must be able to multi task in a fast paced environment
Must be a team player & Must be able to contribute creative ideas
Graphic Arts Proficiency is a plus but not required!
This job is currently a part-time, unpaid internship offering school credit, but has the potential to grow into a paid internship and/or part-time/contract position for the right person!
Job Types: Internship, Commission
Education:
High school or equivalent (Required)
Language:
english (Preferred)
Spanish (Preferred)
Work authorization:
Required travel:
Commission Only:
Additional Compensation:
Work Location:
Benefits:
Flexible schedule
Professional development assistance
Other
Internship Compensation:
This Job Is:
A job for which military experienced candidates are encouraged to apply
Open to applicants who do not have a high school diploma/GED
A "Fair Chance" job (you or the employer follow Fair Chance hiring practices when performing background checks - learn more at https://start.indeed.com/fair-chance)
A good fit for applicants with gaps in their resume, or who have been out of the workforce for the past 6 months or more
A good job for someone just entering the workforce or returning to the workforce with limited experience and education
Open to applicants who do not have a college diploma
Schedule:
Monday to Friday
Day shift
Night shift
8 hour shift
10 hour shift