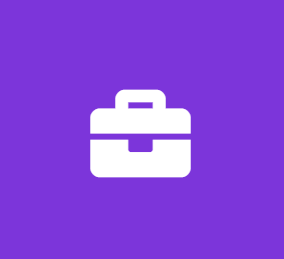 Business Operations Intern
Brite Beauty Inc
Business Internship
ARE YOU LOOKING TO JOIN A FAST-PACED START-UP?
DO YOU LOVE ALL THINGS BEAUTY? THEN COME JOIN OUR
SUPER-FUN TEAM!
About this Job
We are growing!! Brite Beauty offers on-location hair and makeup services. We are accepting applications for interns wanting to gain valuable experience working in business operations. If you are interested in working as an operations assistant completing projects including, not limited to developing organizational systems, completing data entry, and helping structure planning goals, then this opportunity is for you!
We are looking for an operations intern who is :
Detailed oriented
Great with systems and processes
Able to work independently
Highly organized
Follow through on point
Energetic
About Brite Beauty
Brite Beauty is an on-location hair and makeup company, specializing in bridal with a flair for pOpUps. Consider us your boutique beauty brand, offering experiential hairstyling and makeup services so you are the star for all your red-carpet moments.
Brite Beauty
Attn: Marsi Hubbard
Job Type: Internship
Salary: $0.00 to $8.00 /hour
Education:
High school or equivalent (Required)
Work Location:
Benefits:
Internship Compensation:
This Job Is Ideal for Someone Who Is:
Dependable -- more reliable than spontaneous
Detail-oriented -- would rather focus on the details of work than the bigger picture
Autonomous/Independent -- enjoys working with little direction
This Job Is:
Open to applicants under 18 years old, provided it is legally allowed for the job and location
A good job for someone just entering the workforce or returning to the workforce with limited experience and education
Open to applicants who do not have a college diploma
Schedule: