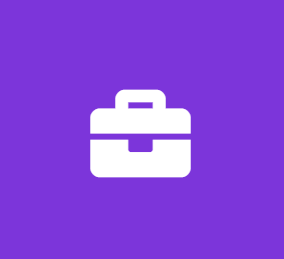 Developer Intern
TBK Bank, SSB
Software Engineer Internship
Triumph Business Capital is seeking a summer Developer Intern at the Corporate office in Coppell, TX. This is a project-focused role working up to 40 hours per week through summer 2020. The Intern provides entry level technical implementation to support the Solutions team in designing and implementing custom applications aligned to business requirements. The Developer (C#, .Net, SQL, Java, Python) is responsible for design and development of web and other applications through the entire software development life cycle.
What's the role?
You will work collaboratively with highly experienced Developers leaders/professionals as part of the IT team. You will have the opportunity to work on projects that will:
Code, test, debug and support new and existing applications
Adhere to organizational best practices regarding coding standards, testing coverage, and documentation
Work with technical leadership to develop application designs that are secure, performant, scalable, fault tolerant, and testable
Utilize analytical, process and/or technical skills to meet project objectives and deliverables that are within project scope
Work within a cross-functional team to develop enhancements in a highly iterative fashion
Involves close collaboration with product owners, developers and testers
Communicate project issues and/or risks in a timely manner with technical lead
Be able to operate in a highly regulated environment (SOX Compliance)
What do you need?
Actively pursuing or recently graduated with a Bachelor's degree, having completed Junior year at a minimum

Intern summer program for:

Upcoming Seniors (summer before 1 st semester of Senior year)
Seniors (summer before final semester of Senior year)
Recent graduates (within 12 months of graduation)

GPA of 3.0 or higher
Who is the ideal candidate?
Strong technical, logical, analytical, and problem-solving skills.
Experience with agile implementation methodologies
Working towards a bachelor's degree in Computer Information Systems, Computer Science or related field, or equivalent skills and experience
Experience in at least one of the following:

.NET Framework including ASP.net and C#
Modern JavaScript frameworks such as React, Redux, Angular
Python, Django or Flask
AI/ML platforms such as Tensorflow, PySpark, SciKit

Candidate must be eligible to work in the US permanently without sponsorship