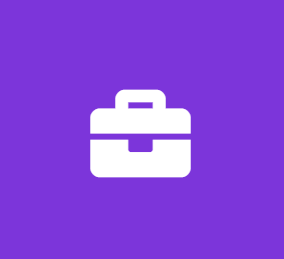 Marketing Intern
IDSeal
Marketing Internship
IDSeal is currently seeking marketing/advertising students to assist our growing team. As an IDSeal Marketing Intern you will be assisting with a wide variety of marketing activities that may include digital marketing campaigns, media campaigns, participating in trade shows, event planning, gathering research and statistics, creating content, and providing tactical support.
You are a creative thinker, passionate about marketing, flexible and able to adapt to rapidly changing projects. You are comfortable working in a fast-paced environment and have a positive 'can-do' attitude.
This is a paid internship and will help you gain broad experience in marketing. Work hours are a minimum of 15 hours per week, Monday through Friday, and can be flexible to accommodate your class schedule.
About IDSeal:
Based in the greater Charlotte, NC area, IDSeal provides Identity Theft Protection, Data Privacy, and Cybersecurity solutions. At IDSeal we believe in a world where people can go about their daily business, online or off, unburdened by fear of being victimized – just as you should be able to walk around your own neighborhood without worrying about getting mugged. That is the world we are creating for our customers – their own little bubble of protection.
Requirements
Candidate must be currently enrolled in an accredited college/university and be at least a rising junior pursuing a degree in Marketing, Advertising, Communications, or a related field
Able to work minimum of 15 hours per week or more (flexible hours okay)
Knowledge of social media outlets- Facebook, Twitter, Instagram, YouTube, and Snapchat.
Preferred Skills:
Proficient in MS Office applications; creative PPT or Keynote skills
Experience with Adobe CC (Illustrator, Photoshop, and InDesign preferred, After Effects and Premiere a plus)
Copywriting experience
Experience in content and digital marketing, SEO, blogging and email marketing
Job Type: Part-time
Salary: $13.00 to $15.00 /hour
Work Location:
Schedule:
Monday to Friday
Day shift