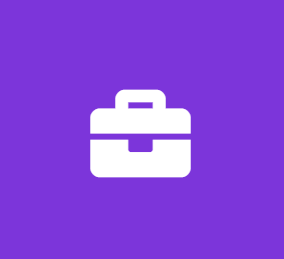 Marketing Intern
Sinatra & Company Management, LLC
Marketing Internship
Sinatra and Company Management, LLC is looking for a part-time entry-level Marketing Intern. This individual will work closely with the Director of Marketing to create and manage digital marketing campaigns, using platforms and methods like email marketing, PPC, SEO, social media marketing, and content marketing. This is an entry-level position. No previous digital marketing knowledge is required, and training will be provided on the job.
Responsibilities will include but are not limited to:
Social Media Posting and Research – Implement social media strategy and calendars for multiple properties through automated social media platforms such as Hootsuite. Research relevant hashtags, profiles and posts to strategically target or share. Assist in creating and planning organic social media campaigns.
PPC Monitoring and Keyword Research – Conduct keyword research to determine new keywords to target for search advertising and negative keywords to block for multiple properties.
Email Marketing – Design and A/B test email variations for automated email drip campaigns for multiple properties. Update monthly corporate e-newsletters.
Digital Marketing Campaign Reporting and Maintenance – Download and monitor leads for ad campaigns. Compile data across several platforms and multiple properties for weekly reports.
Content Marketing – Create and write posts on WordPress. Conduct staff interviews to create blog posts from.
Photography – Take and edit photos as needed.
Job Requirements * Possession of or working towards Bachelor's degree in Marketing, Communications, or related field.
Job Types: Part-time, Internship
Salary: $12.00 /hour
Education:
High school or equivalent (Preferred)
Work Location:
Benefits:
Typical start time:
Typical end time:
Internship Compensation:
Schedule: