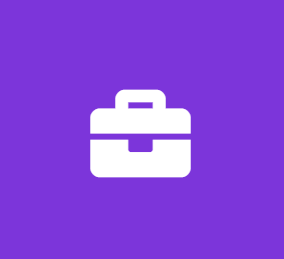 Jr. and Mid-Level Software Developers
Wize Solutions LLC
Software Engineer Full Time
Jr. and Mid-Level Software Developers
Wize Solutions, an Abingdon, Virginia-based IT services company supporting major technology corporations, has openings for both junior and mid-level software developers. You will work in a small, dynamic team environment helping our major clients with software development. You will also be playing a key role in helping to implement our company's growth strategy which, if successful, can lead to exciting new opportunities and benefits.
Responsibilities
Work with remote clients and virtual project teams performing one or more of the following
Software development
Software/application integration
Data integration and migration
Business Process Automation
Minimum Qualifications:
Bachelor's degree in computer science, information systems, or related field
Jr. Developer- 0-2 years' experience
Mid Developer- 3-5 years' experience
Experience designing, developing, and testing software applications and systems
Track record of acting with integrity, taking pride in work, seeking to excel, self-motivated, able to maintain a positive and service-oriented attitude, curious and adaptable, and communicating effectively
Preferred Qualifications (2 or more of these skills/certifications):
Working knowledge of web technologies including HTML, CSS, and JavaScript
ASP.NET, C#
Java, JBOSS, Angular JS
Python
Working knowledge of relational database management systems (Oracle, Microsoft SQL Server, or CISCO)
BI reporting tools such as Power BI or Tableau
IBOT, JBoss, VMware, Splunk, Azure
Robotic Process Automation tools such as Automation Anywhere
ITIL Foundations certification
Certified ServiceNow Administrator
Certified ServiceNow Application Developer
Experience with ServiceNow and IT Service Management (ITSM) systems
Service Catalog and workflow
Maintain and deploy update sets
Custom scripting
CMDB data and Event Management functions
Deploy Business Rules, UI policies, client and server-side scripting and ACLs
Experience with Modern JavaScript frameworks (AngularJS)
Reporting and dashboards
Data integration (SOAP, REST, web services)
Platform administration
Data migration (Extract, Transform, Load)
Project Portfolio Management (PPM) module administration
Demand Management module administration
User, Group, and Account Management (integration with SSO solutions)
Version control systems, issue tracking, and build systems
Security including application security, system security, and application firewalls
NoSQL databases
Software development lifecycle
Job Type: Full-time
Education:
Location:
Abingdon, VA 24210 (Required)
Application Question:
This position is onsite at our headquarters in Abingdon, VA. What makes our location attractive to you?
Work Location:
Benefits:
Health insurance
Dental insurance
Vision insurance
Visa Sponsorship Potentially Available:
No: Not providing sponsorship for this job
This Job Is Ideal for Someone Who Is:
Detail-oriented -- would rather focus on the details of work than the bigger picture
Autonomous/Independent -- enjoys working with little direction
Innovative -- prefers working in unconventional ways or on tasks that require creativity