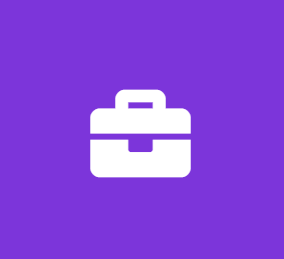 Junior C# .NET Developer (SNL)
Rebellis Development Group
Software Engineer Full Time
From inception, Rebellis Development Group, LLC has been focused on delivering New Mexico Veterans and their families with competitive paying technology careers, offer the best benefit plans, and allow every team member the opportunity to make a positive contribution to the communities they work and live in.
Rebellis is not a team because we work together......Rebellis is a Team because we Respect, Trust, and Care for each other.
Are your ready to be part of the Rebellis Team?
Qualifications:
We are looking for a Junior .NET Developer to participate in all phases of the application development process for our Sandia National Laboratories customer.
Junior .NET Developer
2+ years of experience in .NET development
US Citizen
Certifications + Years' Experience
Remote Work Authorized - Some Travel


Technical


Provide support for existing systems and develop enhancements
Application architecture design and optimization
Solution development and integration with both SDLC, CI/CD and Agile methodology - requirements, functional specification, technical design, custom development, integration, automated testing, and deployment
.NET/.Net Core Framework
C#

Angular

Web MVC and REST
Writing and understanding complex Oracle and Microsoft SQL Server queries and Stored procedures
Good understanding of design patterns and best practices of developing enterprise web applications
Experience using a DevOps tool
Experience with UI / front end (JS, HTML5, CSS) design and development
Experience with RESTful Web services
Experience with containers (Docker)



Additional
Ability to communicate effectively with individuals at all levels of the organization.
Perform project tasks independently
Participate in development of client deliverable content
Anticipate client needs and formulate solutions to issues
Contribute to new business and proposal development
Security Clearance: Department of Energy (Active or able to obtain)
Disclaimer:
This position requires successful completion of a background check and employment verification.
The successful candidate must not be subject to employment restrictions from a former employer (such as a non-compete) that would prevent the candidate from performing the job responsibilities as described.
Rebellis Development Group, LLC is an Equal Opportunity Employer. In compliance with federal and state employment opportunity laws, qualified applicants are considered for all positions without regard to race, gender, national origin, religion, age, sexual orientation, disability, Vietnam era veteran, or disabled Veteran status.
Rebellis accommodates applicants with disabilities. If you are unable to apply for this job via our web portal, please call our HR Department at 505-246-6903 for an alternative application method. All other inquiries should be emailed to our Human Resources Team at [email protected]