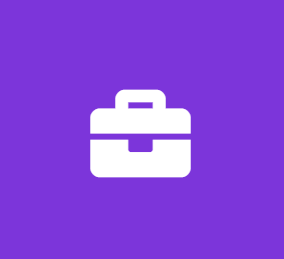 Junior UI/UX Developer
Aveshka, Inc.
Software Engineer Full Time
Overview:
Based in Northern Virginia, Aveshka has opportunities for you to become part of our high-quality team that delivers innovative solutions to key federal clients. We are currently seeking a Junior UI/UX Developer to turn customer requirements into easy-to-use products for our clients. This position will be located within the National Capital Region (NCR).
Responsibilities:
Responsible for overseeing all user experience and design aspects of the organization
Works with design team to develop a cohesive experience throughout all platforms to increase user satisfaction
Responsible for guiding the entirety of the design process through its completion by presenting designs to stakeholders and working along developers to ensure accurate implementation
Facilitates understanding the end user and making sure their needs are being met
Work closely with both external clients and internal, cross-functional teams on projects that range from a few weeks to a few months in length
Gathering and evaluating user requirements, in collaboration with product managers and engineers
Illustrating design ideas using storyboards, process flows and sitemaps
Designing graphic user interface elements, like menus, tabs and widgets
Gather and evaluate user requirements in collaboration with product managers and engineers
Illustrate design ideas using storyboards, process flows and sitemaps
Design graphic user interface elements, like menus, tabs and widgets
Build page navigation buttons and search fields
Develop UI mockups and prototypes that clearly illustrate how sites function and look like
Create original graphic designs (e.g. images, sketches and tables)
Prepare and present rough drafts to internal teams and key stakeholders
Identify and troubleshoot UX problems (e.g. responsiveness)
Conduct layout adjustments based on user feedback
Adhere to style standards on fonts, colors and images
Qualifications:
Required Education:
5 years' experience with a bachelors' degree
Required Experience:
Proven work experience as a UI/UX Developer or similar role
Must have at least 2 years of software development experience
Portfolio of design projects
Knowledge of wireframe tools (e.g. Wireframe.cc and InVision)
Up-to-date knowledge of design software like Adobe Illustrator and Photoshop
Team spirit; strong communication skills to collaborate with various stakeholders
Good time-management skills
Minimum 2 years of experience delivering interface design solutions for various clients, including highly detailed annotated wireframes and user flows within complex web or mobile applications
An intimate relationship with Adobe Creative Suite and Rapid prototyping tools like Axure or Basalmiq
Strong client communication skills
Experience with design software and wireframe tools
Experience developing rapid prototypes
A portfolio of professional design projects that includes work with web/mobile applications
Required Clearance:
US citizenship required
Ability to obtain a public trust
Desired Qualifications:
2 or more years consulting experience a plus
Ability to effectively prioritize and execute tasks while under pressure
About Aveshka:
Aveshka is a professional services firm focused on addressing our nation's most complex threats and challenges. As a small business we're committed to supporting our clients' missions with services delivered by our diverse and experienced staff. With expertise in cybersecurity, emergency preparedness, and public health, our experience base spans federal, state, and local governments, as well as private sector entities.
Aveshka encourages collaborative communication and ongoing learning. Some of our benefits include:
Extensive training programs
Gym membership reimbursement
Education reimbursement
Technology benefits
Commuter benefits
Generous paid time off and much more!
Aveshka is an Equal Opportunity Employer (EOE)