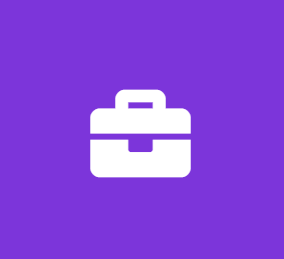 Software Engineer Internship/Coop 15-30 $/hr
Haber Technologies, Inc
Software Engineer Internship
To support our team, we are looking for a mature, highly motivated, dynamic, and collaborative team member.
In this role, the selected candidate will report directly to the CEO and CTO and will be working with the third-party software development teams for Haber Technologies. In your role, you will help manage our farm data platform, website, and application development and revision. The candidate will also be asked to do bug fixes and small updates of the systems.
Candidates need experience in JavaScript, Python, SQL, and Azure cloud platforms. These are just a few of the technologies you'll use as the Software Engineer: Design solutions using relational and columnar data stores, microservices and cloud architectures, text analytics, CAN bus, and more.
If you're curious about how technology should work and enjoy solving problems, this is the right space for you. You'll have the opportunity to work with all aspects of the project life cycle, from the planning stage to product release. Individual project ownership is important to Haber Technologies, and this position offers a great opportunity for full ownership and management of the software components of our grain drying technologies.
The position will be based out of Ames and is part-time for the spring semester and full-time for the summer semester. The selected candidate will be compensated as an hourly employee at a rate ranging from 15-30 $/hr. based on experience.
Haber is looking to fill a salaried software position in the fall that the selected candidate will be encouraged to apply for.
Application Requirements:
The application deadline is 11:59 pm February 19, 2020
Minimum Requirements:
Candidates must have a BS or MS in Computer Engineering, Software Engineering, Computer Science, or related field.
Must be a senior or have 1-2 years of related experience
Excellent verbal and written communication skills.
Strong collaboration and people skills.
Strong initiative and self-starter.
Strong moral and ethical values.
Minor travel will be expected.
US Citizenship is required.
Preferred Skills:
Professional experience with Python, JavaScript, and SQL
Strong knowledge of cloud platforms, especially Azure IoT Hub
Strong knowledge of CAN bus and other serial communications
Experience with database design and maintenance
Experience with website design
Knowledge of embedded system design and serial communication
Demonstrated leadership and self-learning skills
Duties Include:
Working alongside third-party software development teams regularly
Working with in-house electrical and mechanical teams to integrate solutions
Identifying and fixing bugs and updating systems
Visiting installation sites for system setup and monitoring
Designing architectures for cloud communication and storage
Keeping supervisors informed of project progress and obstacles
Updating company website to keep information accurate
Company Overview:
Haber Technologies is shaping the future of grain drying and aeration. This is an amazing opportunity to be part
Job Type: Internship
Salary: $15.00 to $30.00 /hour