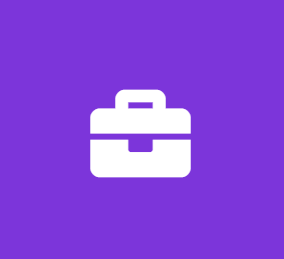 Junior Software Developer
Ancor Information Management
Software Engineer Full Time
Ancor Information Management is seeking to add a highly energetic, and self-motivated full stack Junior Software Developer to our staff in Troy, Michigan. We build high availability data-driven web applications, utilizing ASP.NET MVC, .NET Web APIs, and a SQL Server backend. The Junior Software Developer will be working with team members to deliver quality solutions using Microsoft technologies and best practices in coding, unit testing, and implementation efforts.
Benefits:
Permanent position with a growing company
Competitive compensation package
Paid Microsoft certifications and other training
A friendly, collaborative workplace where employee happiness matters
This is a full-time employment role in Troy, MI. You must be local to the area. Currently Ancor is not sponsoring work related visas. You must have work authorization to work for any employer. When responding, please provide a current resume and salary expectations.
Duties:
Complete full software development life cycle (SDLC) including requirements gathering, design, development, testing, implementation, and maintenance
Modify existing software applications according to business and functional requirements while maintaining strong documentation
Consult with internal and external customers to develop technical specifications, including data flow diagrams
Collaborate with members of the team (developers, business analysts, project managers, etc.) to deliver solutions within budget and on schedule
Develop and tune SQL queries and stored procedures
Analyze business requirements to determine feasibility of design within time and cost constraints
Open to continuing education both on and off site to learn modern technologies
Minimum required experience:
1+ years .NET 4.6+ Framework development experience.
1+ years coding in .NET: ASP.NET, C#.
1+ years using SQL Server 2012+
1+ years writing SQL/T-SQL stored procedures and/or managed stored procedures.
Bachelor's Degree in Computer Science or work experience equivalent.
Technical Skills:
Familiarity with at least one of the .NET languages (e.g. C#, Visual Basic .NET)
Knowledge of SQL Server, including writing and tuning stored procedures and functions
Familiar with Object Relational Mapping (ORM)
Experience with document composition using Quadient Inspire (GMC) is a plus
Working knowledge of ASP.NET MVC (Model-View-Controller)
Excellent troubleshooting and communication skills
Attention to detail
Job Type: Full-time
Education:
Work authorization:
Work Location:
Benefits:
Health insurance
Dental insurance
Vision insurance
Retirement plan
Paid time off