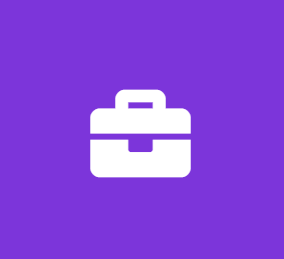 Jr. Developer (.Net, C#)
Next Level Solutions
Software Engineer Full Time
Do you have an aptitude for developing applications in program languages like C#, .NET or Python? Do you have an attention to detail and like the idea of testing applications and providing superior quality assurance? Are you a highly motivated individual and want to be part of a growing global organization located in San Juan, Puerto Rico?
If that sounds like you, we would love the opportunity to speak with you about some of our open opportunities! Please submit all resumes and inquiries via the contact link associated with this job posting OR visit our website www.nlsnow.com and apply directly.
About NLS:
With offices in Springfield, MO (headquarters) San, Juan, Puerto Rico and Portland, ME, the team at Next Level Solutions helps insurance companies gain a better understanding of the best practices, and development standards when implementing the Duck Creek products. Our work environment is powered by comprehensive learning, idea sharing, and pushing the envelope on Business "need" versus Technology "debt". Our vision of "next day" allows carriers to better understand how their implementation today, will affect their business tomorrow. If you have a desire to reshape an industry by being on the leading edge of technology, innovation, and transformation, let us know. We may be looking for you. Checkout our 'Careers' page and drop us a note via the Contact Us section!
Job Types: Full-time, Contract
Salary: $27.00 to $34.00 /hour
Experience:
.Net: 1 year (Preferred)
C#: 1 year (Preferred)
Python: 1 year (Preferred)
Contract Length: