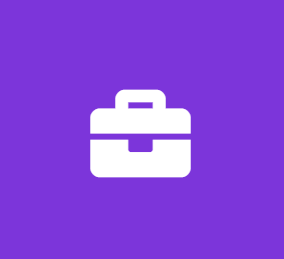 Jr. Web Developer
Ledge Lounger
Software Engineer Full Time
Ledge Lounger in-pool and outdoor furniture and accessories can be seen worldwide at high-end pools, resorts, and homes. Experiencing rapid growth, we've recently been honored for the third consecutive year on Inc Magazine's 5000 Fastest Growing Companies in America, as well as Houston Business Journal's Fast 100.
We're looking for a new team member to join our growing, quick-paced, and highly creative in-house marketing team at Ledge Lounger as a Web Developer working on our e-commerce site.
General Responsibilities
The Web Developer is responsible for the coding, management, execution, and innovation of the website and all web-related services for Ledge Lounger Inc. and related business ventures.
Essential Tasks
Work daily in both BigCommerce and WordPress to execute website updates, improvements, and initiatives from start to finish
Ensure the website is up to date at all times with new products, product options, and colors, using our product catalog as your guide
Execute all visual design stages from concept to deployment to live website
Constantly work on our websites to add new website features to drive sales, and increase engagement with B2B and B2C customers
Execute and contribute to original website design ideas that bring simplicity and positive user experience to our e-commerce website
Seeking out and communicate opportunities for innovating and improving ongoing web efforts
Support marketing campaigns through effective and brand-consistent web updates including:
Custom landing page creation
HTML email coding
Webform creation
Ongoing collaboration with the marketing team
Ongoing sales staff support
Manage the integration of the website with third-party applications, and seek out opportunities to improve and optimize the integrations
Ensuring all necessary web security measures are in place and up to date at all times
Miscellaneous help desk, IT, and administrative related tasks as required to support a fast-growing company
Knowledge, Skills, and Abilities
Experience in developing and/or managing an e-commerce site
Demonstrated track record of success in e-commerce related development
Intermediate sense of website design/aesthetics
Proven work experience as a web designer
Proficiency in Photoshop, Illustrator, XD or other visual design tools
Proficiency in HTML, CSS, SCSS and JavaScript
Experience with PHP, WordPress, Custom Theme development, Custom Post Types, and Advanced Custom Fields
Excellent visual design skills with sensitivity to user-system interaction
Ability to solve problems creatively and effectively
Up-to-date with the latest Web trends, techniques, and technologies
Demonstrable graphic design skills with a strong portfolio is a bonus
Knowledge of web concepts and their effect on marketing including click-through rate, bounce rates, traffic, and conversions
Experience with SEO, SEM, Site Maps and analytics tools such as Google Analytics, Google A/B, and Hotjar
Experience with online marketing tools like Yotpo, Mailchimp, and Klavio is a plus
Experience with ERP/CRM, NetSuite is a plus
Further Requirements
Must be open to coaching, advice, and input from manager and other team members
Ability to seek out new projects, take initiative, and work independently
Ability to multi-task, balance several projects, and manage deadlines in a fast-paced environment
Ability to communicate opportunities to the rest of the team that can improve overall web presence
Exceptional communication and collaboration skills, organized and detail-oriented
Highly organized, creative and attentive to detail; able to manage, prioritize, and bring to completion multiple projects
Job Type: Full-time
Location:
Work Location: