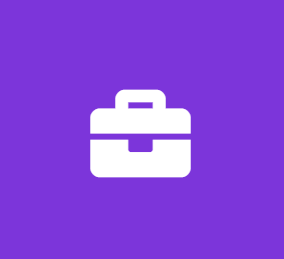 Level 1 Technical Support - Intern
Momentum IT Services
Customer Support Internship
The Level I Support Technician - Intern role provides remote and onsite technical support as well as planning, scheduling and execution of new customer on-boards and current customer projects. We are looking for an individual who is eager to learn, highly customer focused, patient, an effective communicator, self-initiating, has a positive attitude, and is able to prioritize, schedule and execute tasks without micro-management. The role will involve basic desktop and system administrator skills. This part-time/intern position could turn into a try and hire for a permanent position for the right employee. Permanent positions include health benefits, 401K, and other benefits.
Essential Functions
Run timers and track time each day.
Create, schedule and work to resolve service tickets and projects each day.
Compose logical and grammatically correct written summaries of performed work each day.
Help ensure day-to-day operations of customer's IT Infrastructure.
Answer inbound service phone calls as necessary
Basic installation, configuration and support of the Windows operating system and various windows-based customer applications.
Basic installation, configuration and support of Windows server administration roles (Active Directory, DHCP, DNS, DFS, Print Server, File Server).
Basic installation, configuration and support of the following hardware device types: servers, workstations, monitors, switches, routers, firewalls, printers, scanners, faxes, VoIP phone systems, video surveillance systems, Wi-Fi systems, NAS devices, Backup systems.
Basic Virus and Malware remediation.
Basic documentation skills of customer networks
Any other task or duty as assigned or required.
Competencies
Teamwork
Discipline
Attention to Detail
Problem Solving Skills
Written/Verbal communication proficiency
Accountability and Dependability
Adaptability and Flexibility
Customer Focused
Self Management
Time Management
Development and Continual Learning
Ethical Conduct
Preferred Education, Experience, and Certifications
A+, Network+ Certifications
Basic networking familiarity
Networking/switching hardware
Associates degree or higher in Computer Science or related field
Hands on experience with MOST of the following:
Windows 7, Windows 8, Windows 10
Server 2008, Server 2012, Server 2016
Active Directory
Exchange 2010, Exchange 2013, Exchange 2016
Microsoft Office Suites
Microsoft Office 365
Microsoft Terminal Servers
Hyper-V or VMWare
VoIP Systems
Mac OS X (Not Required)
Soft Skills Required:
Communication – The ability to communicate patiently and clearly with people at all technical levels.
Problem solving – The ability to get to the root of the problem and move forward with a solution or workaround in a timely, logical manner.
Lifelong learner – Must have a desire to continue learning new products and improving skills through online training and pursuit of certifications.
Job Types: Part-time, Internship
Salary: $12.00 to $19.00 /hour
Work Location:
Hours per week:
Typical start time:
Typical end time:
Internship Compensation:
This Job Is Ideal for Someone Who Is:
People-oriented -- enjoys interacting with people and working on group projects
Adaptable/flexible -- enjoys doing work that requires frequent shifts in direction
Detail-oriented -- would rather focus on the details of work than the bigger picture