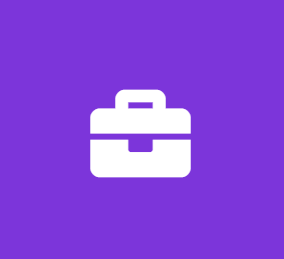 Front End Web Developer (Entry Level)
CIMON Inc.
Software Engineer Full Time
CIMON Inc. is looking for an energetic and enthusiastic Front-end Web Developer.
Position Type and Expected Hours of Work:
Full-time position
Days and typical hours of work are Monday through Friday, 9AM to 6PM
Responsibilities:
Own the development for a cross platform web server application which interacts with other functions and modules
Develop new features and implement changes with an eye for performance, reliability and security
Cooperate with other developers to build efficient interfaces
Utilize the most cutting-edge web technology to optimize the data transfer performance between server and client
Participate in all steps of the development process, from design to release and support
Make an epic impact, have fun, and write some kick ass code that you can be proud of
Requirements:
Expert-level knowledge of HTML5 & CSS3 (WebSocket and Canvas), React & Redux, Webpack, Responsive layout
Solid object-oriented programming and software design skills
Strong knowledge of efficient development practices including component re-usability, client vs. server rendering, routing paradigms, etc.
Excellent communication, analytical and troubleshooting skills
BS/MS in Computer Science or a related field
Must be willing to relocate to Henderson, NV
2+ years of experience
Benefits:
Competitive Base Salary
Bonus Potential
Paid Holidays, Vacation, and PTO
Group Health Policy
Childcare Benefits
Maternity/Paternity Leaves
Education Support
About CIMON
CIMON Inc. is a wholly owned U.S. subsidiary of CIMON Ltd., a world-class producer of industrial automation and process control devices. Established in 1999, CIMON Ltd. is headquartered near Seoul, Korea and has numerous offices and R&D centers in Korea and the world.
We take pride that CIMON can develop and manufacture both industrial hardware and software with a high degree of engineering sophistication. Our product line-up can satisfy any application that customers demand using CIMON's robust and reliable industrial automation products. CIMON provides a wide range of industrial automation products including PLC, HMI, SCADA software and Industrial PCs. CIMON's complete product portfolio gives customers everything they need to build and maintain a system more efficiently and effectively.
The company has been providing automation solutions for industries including automotive, power plants, semi-conductors, water/wastewater, electronics, oil and gas, building automation and more. CIMON has the dominant market position in South Korea and has a large established client-base around the world.
Our products are already in use worldwide with major customers such as Samsung, LG, Kia Motors, Hyundai, Hankook Tires, and Honeywell Korea. Our company is driven by innovation and technology and our worldwide team of experts with commitment, dedication and innovative spirit will continue to provide exceptional service and products for the automation industry.
Start your smart future with CIMON's total solution!
CIMON Inc. is an Equal Opportunity Employer (EOE). All qualified applicants will receive equal employment opportunity without regard to race, religion, color, national origin, sex, age, sexual orientation, gender identity, and status as a protected veteran or individual with a disability.
Verification of US employment eligibility required.
Job Type: Full-time
Salary: $60,000.00 to $80,000.00 /year
Experience:
HTML5: 1 year (Preferred)
React & Redux: 1 year (Preferred)
Webpack: 1 year (Preferred)
CSS3: 1 year (Preferred)
Education:
Location:
Henderson, NV 89052 (Required)
Work authorization:
Work Location:
Benefits:
Health insurance
Dental insurance
Vision insurance
Retirement plan
Paid time off
Parental leave
Relocation assistance
Professional development assistance
Tuition reimbursement